Last month I wrote a blog, "7 Tips to Prep for a GSA Sunset". I had several people reach out and suggest the need for a follow-up article covering areas of focus during an enterprise search migration. After giving it some thought, I came up with a list of less obvious considerations that can make the difference between a "good" and "great" enterprise search implementation:
If you are indexing your content via connectors, look at repurposing the connectors already in-place instead of developing or configuring new ones. The connectors currently in use will be fully, and hopefully successfully, integrated into your existing information sources. Explore the feasibility of just ripping and replacing the integration into the new search platform. This can lead to genuine cost and time savings when it comes to less popular information sources which do not have OOTB connectors available.
If your nexgen search platform involves a complete refresh, as opposed to a "rip and replace" strategy, include change management. In most corporations, enterprise search is accessed via the corporate intranet. Employees use search every day, and most perform a small number of the same searches again and again. The search result is like a comfortable pair of shoes. They know what they are getting before the results page is rendered. Then one day without warning it changes. Worse yet, not only has the look and feel changed, the expected result is no longer there. Imagine the panic and uncertainty. Such changes need to be messaged properly and well in advance
Key match! Key match! Key match! One of the last things you should do with the old legacy search platform is run a report of top search queries. Search is the classic 80/20 scenario,  where there will be a small number of popular search terms which constitute most of the queries, and generally those queries will consist of synonyms of the same query. Example: Jobs, Careers and Employment. As a start, take the top 25 most searched terms and implement a "key match" result. Showing the right result first not only increases efficiencies, it drives user acceptance of the new platform
People Search. Gone are the days when name, email and phone number are good enough. Employees are using search to find subject matter experts, others who have worked on the same project or client, etc. Create a profile template, which is relevant to your organization's needs and make completion mandatory. Some areas to consider:

Contact details, including picture
Areas of expertise
Documents created by the individual
"Ask me about…."
Client and/or projects
Personal interests
Org chart

When the search implementation is complete, invite feedback in the form of a simple survey. There is only one question that needs to be asked: "Did you find what you are looking for?" If not, please describe what you were looking for. For all the missing content, it will be down to the project owners to determine if it is a relevancy or an indexing issue and adjust accordingly.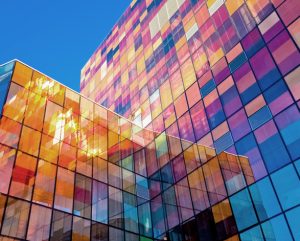 With some guidance, you can craft a data platform that is right for your organization's needs and gets the most return from your data capital.
Due to the end of life of the Google Search Appliance, 2018 will be a big year for enterprise search platform migrations. The question remains as to what companies will do – either drive increased efficiencies and collaboration via an enhanced search experience, or will it be a missed opportunity of "rip and replace" and conversations of what might have been?
Peficient has a team of advisors dedicated to enterprise search. If you need help with nexgen options, please send me an email (amy.shavor@perficient.com) for an in-depth discussion.