It seems a good time to talk about security as the WannaCry ransomware attack outbreak two weeks ago is spreading like a wildfire and leaving the world helpless with the kidnapped documents, images, and videos. Although the Data Security I am going to speak to is different from the File Security, there is one thing in common: how to lock down the data to unauthorized access.
In just less than six weeks, I will be speaking about Data Security in Oracle BI at KScope17 in San Antonio, TX, from June 25 to 29.  I will present in-depth on how to build team-based and position or organization hierarchy-based Oracle BI data security model. It's going to be a great session.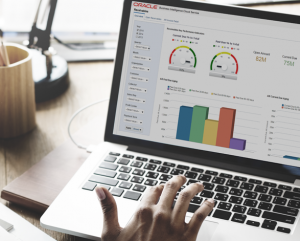 Explore key considerations, integrating the cloud with legacy applications and challenges of current cloud implementations.
Complex Data Security Made Easy in Oracle BI
Tuesday, June 27th | Session 9 | 3:30 PM – 4:30 PM
In this how-to session, learn how to model complex Oracle BI data security for team-based (e.g. account team, sales team) security, or hierarchy-based (e.g. organizational) security. Learn how to effectively apply the data security at runtime without sacrificing performance.
Feel free to visit. If you're not able to attend the event, stay up-to-date on conference topics by following us on Twitter at @PRFT_Oracle and our Oracle blog.