In part one of this two-part blog series, we outlined a number of challenges that organizations face with clinical data reviews. In today's post, part two of the series, we'll take a look at how Oracle Health Sciences Data Management Workbench (DMW) can be used to tackle those challenges.
DATA MANAGEMENT WORKBENCH (DMW) OVERVIEW
When we work with organizations on clinical data review initiatives we typically see one of two scenarios: the review is being handled manually via spreadsheets, or a cumbersome custom-built application is being used to combine and transform data into a standard format. Occasionally, we see the use of complementary analytics tools, such as Spotfire and JReview.
While manual processes and custom-built applications are highly prevalent in the industry, most organizations can benefit from newer, more sophisticated systems that have been developed specifically to address the challenges associated with clinical data reviews. One such solution is Oracle DMW.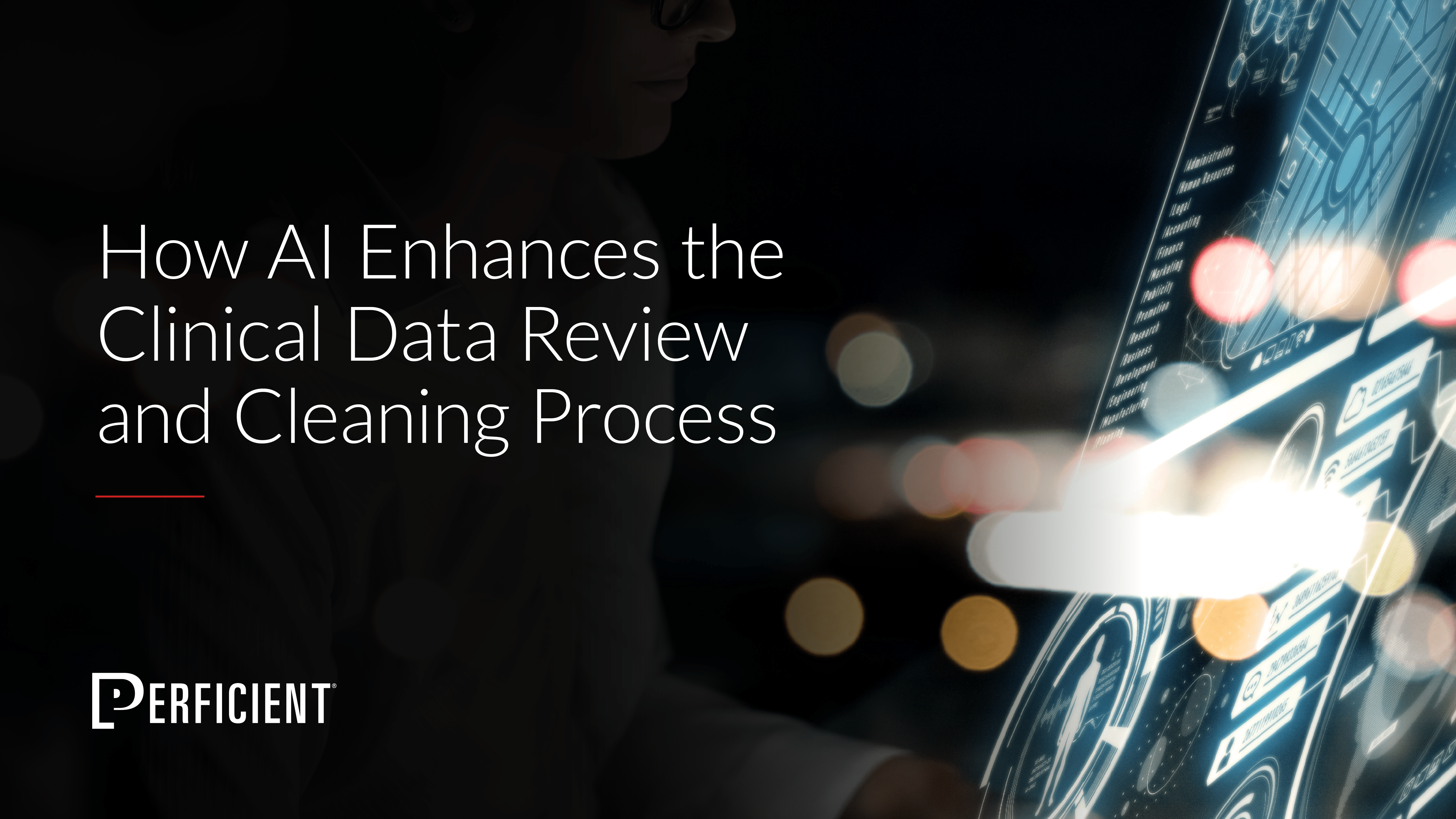 Learn how AI/ML can be used by pharmaceutical and medical device companies to improve the clinical data review and cleansing process.

While DMW offers many useful features such as review workflows, programmatic validation checks, data visualization tools to highlight outliers, discrepancy management and filtering capabilities, one of the biggest advantages of the solution is its ability to maintain complete traceability. This data lineage feature allows you to see the source system for each data point.
DMW, which was built using Oracle's Life Sciences Data Hub (LSH) framework, allows you to merge and transform data into your company's preferred standard data format.
Additionally, when data issues are identified that need to be addressed in a source system, DMW helps as well by allowing you to consolidate and extract queries, based on a source system, and send them back to that system.
NEXT STEPS
As a life sciences company, it is imperative that patient safety is your top priority, which means you need immaculate data to support your clinical trial results. If you are finding it difficult to carry out comprehensive clinical data reviews efficiently and effectively, it may be time to evaluate DMW, a solution that was built especially for that purpose.
To read part one of this series, click here.
For more on clinical data review challenges and Oracle DMW, click here to read our guide.