There are 4 major shifts in the market for data integration:
Moving from a massive enterprise data warehouse to Hadoop for cost savings
Moving from enterprise data models to data lake architecture for a quick time-to-value when on-boarding new data
Hybrid on-premises/cloud approaches including a variety of enterprise SaaS applications
Real-time streaming analytics and self-service analytics with faster time-to-insight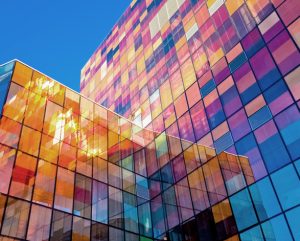 With some guidance, you can craft a data platform that is right for your organization's needs and gets the most return from your data capital.
To accommodate these data integration changes, our customers are constantly looking to streamline these 3 aspects of data management:
Data Governance: A decade ago, data governance was a logical representation of people, process, and technology coming together to discuss how data can operationally support business processes. With Hadoop going main stream, data governance was put on the back burner. With cloud and on-premises iPaaS services, and an agile delivery protocol, data governance became overhead for projects. However, governance plays a key role in accountability and a business context for a direct bottom line impact.
Data Security: While Big Data and open source is picking up, the developer community creates open source platforms and code which can ingest, transform, and govern data. Although database security is a mature area, record level data security has been a nuance for many large organizations dealing with petabytes of data. Companies such as Informatica have been offering data security to manage that data, including access levels and audits for transparency.
Data Catalog: Companies have so many options: SaaS applications, on-premises or cloud iPaaS, and on-premises or cloud databases. There are 3000+ enterprise level applications and they are growing with small startups every day. However, an important consideration to manage this variety is the exercise of cataloging data for a business analyst to easily find the data they are looking for. As Amit Wahlia (EVP, Informatica) calls it, "Google of the Enterprise".
A technology platform should incorporate all of the previously mentioned aspects of data integration, and should be easy to use with options for connectivity to many different application types. Perficient partners with leading vendors like Informatica and works with numerous clients on their successful journey to an intelligent data management platform. Connect with us to learn more.