Oracle Business Intelligence Suite provides comprehensive capabilities for business intelligence, including enterprise reporting, dashboards, ad-hoc analysis, multi-dimensional OLAP, scorecards, and predictive analytics on an integrated platform. It is also a core component of Oracle Exalytics, the industry's first engineered in-memory analytics machine designed to deliver extreme performance.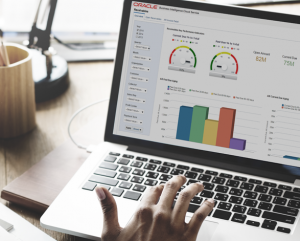 Explore key considerations, integrating the cloud with legacy applications and challenges of current cloud implementations.
A majority of healthcare providers to some extent or another use a cache database. Developing and generating a robust, fast, ad-hoc, visually pleasing analytical reports from cache database using other products might be a little challenging task. But, with OBIEE 12c it's pretty quick to develop and present to the end-user in a short period of time.
Perficient implemented an OBIEE 12c solution that consumed healthcare data from the InterSystems Cloud. This data is stored in the cache database. The database is not in the Third Normal Form and comprised of over hundreds of tables. The Perficient BI team successfully built an on-premises star schema models which consumed data from the Cache database in the cloud and built complex analytical reports and dashboard in mere couple of weeks rather than months/years.
To know more about this healthcare implementation, please contact our Perficient BI team.