There are several analytical capabilities that Oracle Enterprise Performance Management (EPM) products, whether Hyperion on-premises or Cloud EPM, have to offer. Financial reports and ad-hoc analysis in Excel are all great. However, in general EPM reporting capabilities remain restricted to whatever data you have in EPM.
Are you looking to do one or more of the following?
Expand your horizon beyond EPM reporting capabilities and achieve modern-style analytics
Mash up EPM data with data from other systems like ERP, Sales, etc…
Drill down from EPM summaries to journals and transation level details
Reconcile your EPM summaries against various source systems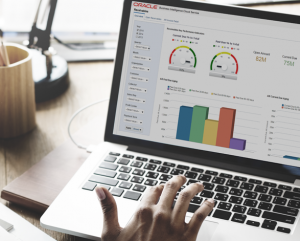 Explore key considerations, integrating the cloud with legacy applications and challenges of current cloud implementations.
If so, Oracle BI Cloud Service (BICS) is the answer. As EPM functions move to the Cloud, BICS is the Cloud solution that empowers those functions with the most modern analytics capabilities from Oracle.
At Collaborate 17 this year (Las Vegas, April 2-6), I will talk about how this can happen. The focus will be on Planning and Budget Cloud Service (PBCS) as a commonly used EPM Cloud application that can be easily extended with BICS and what this extension offers you. I will also go into the details of the different ways to implement this integration. The session is titled BI Cloud Service Financial Reconciliation between Planning & Budgeting Cloud & Transactional Data and is scheduled for Monday Apr 3, 2017 at 9:45AM. And if you care about CPE credits, you will be granted one credit per 50-minute onsite course hour.
Going to Collaborate this year? You might also want to check out Perficient's must-attend sessions.