Today, during annual Microsoft Build conference keynote, Microsoft's own Scott Guthrie (executive VP  of cloud and enterprise group) introduced new Azure service which is going to be available in public preview in June: Azure SQL Data Warehouse.
Large enterprise today can't effectively function without big data realtime analytics. Realtime analytics means processing large amounts of data and providing business with key metrics derived from that data and answers to the questions it have in real-time. Microsoft already has a few analytic services in Azure: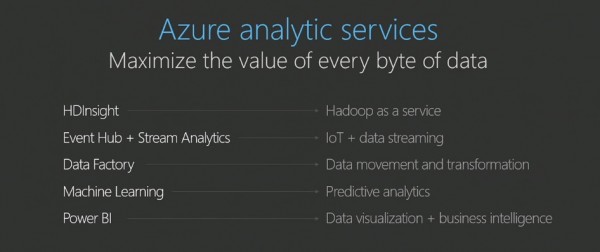 – HDInsight
– EventHub + Stream Analytics
– Data Factory
– Machine Learning
– PowerBI
Enter Azure SQL Data Warehouse. 
Azure SQL Data Warehouse is a turn-key cloud (and on-premises) data warehousing and analytics solution. It based on existing Azure services effectively and conveniently integrating them together under one roof. The key characteristics of Azure SQL Data Warehouse are:
– can scale (grow or shrink) to any size, in seconds
– can import data from any source (using Azure Data Factory): hadoop, NoSQL database, SQL database
– can visualize data and run reports using PowerBI service
– use Azure Machine Learning to analyze, model and predict data
– expose Machine Learning models as API for apps
– can be deployed and run either on-premises or in the Azure cloud
– provides full SQL support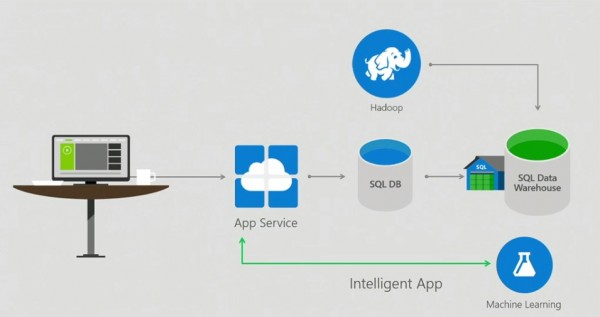 Scott Guthrie also compared Azure SQL Data Warehouse offering with Amazon's AWS Redshift solution, and Azure SQL Data Warehouse is beating the later on most of the metrics.