Written by Paul Plakut
This is installment three of a multipart series on Sitecore 8 – A Modern Experience Manager. If you are wishing to start at the beginning of the series, please begin HERE.
I left off with an explanation of FXM or Federated Experience Manager; a powerful way to extend Sitecore 8's toolset to any site. As promised, part three is on Coveo Search:

Sitecore has done an excellent job of enabling marketers to create and distribute captivating content to a diverse set of audiences. However, great content is useless if it cannot be found. Site search is one of the most important components of a successful customer engagement strategy. Visitors need to be enabled to find relevant content, quickly, and with a nominal amount of effort. In the past, Sitecore has leveraged Lucene as the default site search provider. While Lucene is powerful, it requires a significant amount of effort to customize. With Sitecore 8, site search – and more specifically, the experience of search – has been drastically altered with the integration of Coveo.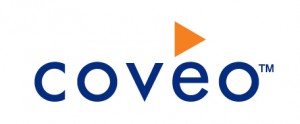 Having been consistently recognized as one of the best site search solutions in the industry, Coveo brings a fresh perspective to search that is uniquely suited for Sitecore. As Sitecore 8 serves to enrich content with experience, Coveo facilitates an enhanced search experience through the delivery of contextually relevant results. That means that users get results that are ranked based on contextual relevancy factors such as past search queries, user history, and a plethora of other global or user specific configurations.
Coveo provides a greatly improved search experience by integrating seamlessly within Sitecore's Page Editor and Content Editor. This integration allows marketers to quickly modify search behaviors, or to leverage Sitecore's Experience Platform to control the overall search experience through the display of personalized presentation. The integration also enables Coveo to leverage information from Sitecore's xDB, search multilingual content and documents (PDFs, Word, ect.), and to extend Sitecore with more robust search features like faceted search.
As a high performance and scalable search solution, Coveo can operate and index data independent of, or external to Sitecore. This makes it possible to unify multiple disparate data sources under one index that can be queried and displayed on any medium. Furthermore, Coveo empowers marketers with a comprehensive set of tools that provide the ability to view search usage analytics in real time, and to make adjustments to content to either raise or lower content relevancy – which can dramatically impact users' ability to find quality content. Quality content – when found – can greatly improve user engagement, contribute to greater conversion rates, and ultimately a more successful business.
Update: It has been clarified that, specifically: Coveo compatibility is based on a pre-release version. Full compatibility with Sitecore v8 is planned for Q1, 2015.
Coming up next:
Email Experience Manager