Jody Trader, a pharmacovigilance and drug safety specialist at MMS Holdings, a CRO based in Michigan, recently published a blog post on whether or not Microsoft Excel was sufficient for capturing and reporting adverse events.
Since validated safety databases, such as Oracle's Argus Safety, are often costly, sponsors and CROs continue to use spreadsheets for safety data. However, that choice results in some significant complications and risks, as Jody points out: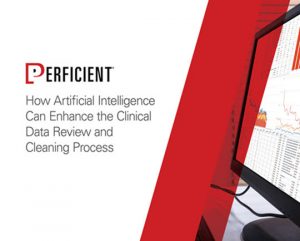 This guide analyzes how artificial intelligence – including machine learning – can be used by pharmaceutical and medical device companies to improve the clinical data review and cleansing process.
Spreadsheets are not 21 CFR Part 11-compliant (e.g., no audit trail)
Files often become corrupted and can cause data to be lost
For approved products, analysis of data can be difficult if trial and post-market data is housed in different sources
Reporting to EU authorities is more cumbersome and time-consuming without a validated system, since data is required to be reported electronically or manually entered into the EudraVigilance system
Electronic (or manual through the Safety Reporting Portal) reporting to the FDA will be required by mid-2015
As you can see, using spreadsheets as your main source of safety data collection presents several issues, both in terms of process and compliance.
To mitigate the high cost of a safety and pharmacovigilance system and the risks associated with spreadsheets, companies have other options that are more reliable, cost-effective, and compliant: they can outsource their safety management activities to a third-party (as described by Jody) or implement a safety system in the cloud.
Hosting a safety system in a private cloud eliminates the need to purchase hardware and hire resources to manage the solution. It's also much faster to implement than a system on-site. For companies that don't have subject matter experts familiar with the application, support is available through a hosting provider's help desk services.
Whether you outsource your safety work or implement a safety system in the cloud, both options present good methods of increasing productivity and allowing you to stay in compliance with global regulatory requirements.