In the beginning…

OpenPages was a company "born" in Massachusetts, providing Governance, Risk, and Compliancesoftware and services to customers. Founded in 1996, OpenPages had more than 200 customers worldwide including Barclays, Duke Energy, and TIAA-CREF. On October 21, 2010, OpenPages was officially acquired by IBM:
http://www-03.ibm.com/press/us/en/pressrelease/32808.wss
What is it?
OpenPages provides a technology driven way of understanding the full scope of risk an organization faces. In most cases, there is extreme fragmentation of a company's risk information – like data collected and maintained in numerous disparate spreadsheets – making aggregation of the risks faced by a company extremely difficult and unmanageable.
Key Features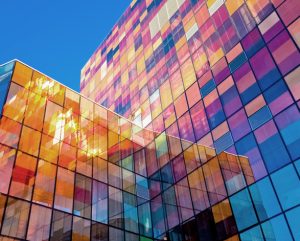 With some guidance, you can craft a data platform that is right for your organization's needs and gets the most return from your data capital.
IBM's OpenPages GRC Platform can help by providing many capabilities to simplify and centralize compliance and risk management activities. The key features include:
Provides a shared content repository that can (logically) present the processes, risks and controls in many-to-many and shared relationships.
Supports the import of corporate data and maintains an audit trail ensuring consistent regulatory enforcement and monitoring across multiple regulations.
Supports dynamic decision making with its CommandCenter interface, which provides interactive, real-time executive dashboards and reports with drill-down.
Is simple to configure and localize with detailed user-specific tasks and actions accessible from a personal browser based home page.
Provides for Automation of Workflow for management assessment, process design reviews, control testing, issue remediation and sign-offs and certifications.
Utilizes Web Services for Integration. OpenPages utilizes OpenAccess API Interoperate with leading third-party applications to enhance policies and procedures with actual business data.

Understanding the Topology
The OpenPages GRC Platform consists of the following 3 components:
1 database server
1 or more application servers
1 or more reporting servers
Database Server
The database is the centralized repository for metadata, (versions of) application data, and access control. OpenPages requires a set of database users and a tablespace (referred to as the "OpenPages database schema"). These database components install automatically during the OpenPages application installation, configuring all of the required elements. You can use either Oracle or DB2 for your OpenPages GRC Platform repository.
 Application Server(s)
The application server is required to host the OpenPages applications. The application server runs the application modules, and includes the definition and administration of business metadata, UI views, user profiles, and user authorization.
 Reporting Server
The OpenPages CommandCenter is installed on the same computer as IBM Cognos BI and acts as the reporting server.
Next Steps
An excellent next step would be to visit the ibm site and review the available slides and whitepapers. After that, keep tuned to this blog!