A session parameter is a variable that IBM Cognos Framework Manager associates with a particular session. Examples include (current user name, current active language, current date and time, and others). Parameter maps are a method for substituting different values with different keys.
A parameter map can be thought of as simple data "look-up table".
Each parameter map has two columns:
a key column and
a value column (holding the value that the key represents).
In Cognos TM1, Lookup (or mapping) cubes (and dimensions) are common (and I've blogged on them before).
So let's create a simple Framework Manager Parameter Map:
Well, to construct your map, you can:
enter the keys and values (for your map) manually,
import them from an external file, or
base them on query items in your Meta model
– it all depends upon the size and/or complexity of the parameter map you need to build.
Some helpful hints:
All parameter map keys must be unique so that the Framework Manager can reliably obtain the correct value!
The value of one parameter can be the value of another parameter, so you must enclose the entire value in number signs (#).
There is a limit of five levels when nesting parameters in this way.
So let's look at an example exercise. I chose to use the "source file" method to create my map.
In Framework Manager, right-click in the Parameter Maps icon, then select Create and Parameter Map:
From there, you can enter a name for your parameter map.
Since I am converting (or mapping) (Corvette) part numbers into part descriptions, I'm naming my new parameter map:
"Keen Corvette Restoration Parts",
and then selecting the option "Manually enter the parameter keys and/or import them from a file":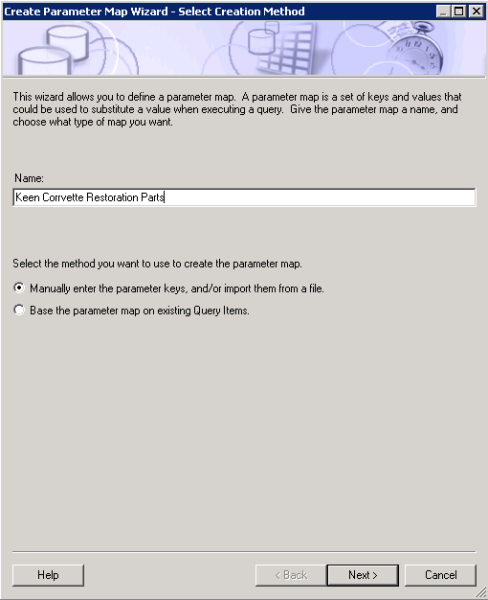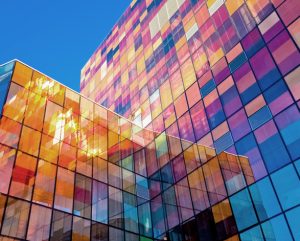 With some guidance, you can craft a data platform that is right for your organization's needs and gets the most return from your data capital.
On the Create Parameter Map Wizard dialog, I entered a default value (a value to be used if a key doesn't have a value in your map) and then clicked on Import File…
Navigated and selected mysource file (to use a .txt file for import, the values must be separated by tabs and the file must be saved as UTF8 or in the Unicode format. ANSI text files are not supported):
Clicked OK and Framework Manager created my parameter map. It looks good, (it does!) so I clicked on Finish:
And you can see my new map now existing in my project:
Done!
If you double-click on your map, the Parameter Map dialog opens again where you can clear your map, import a new source file (to over lay or add to your map), add new specific keys, export your map or edit it directly.
Next time I will illustrate how to use the new parameter map!