When a Healthcare Information Technology leader thinks about sharing data, they may not consider Oracle solutions, but indeed, Healthcare and Life Sciences is one of only five industries designated as strategic to the future of Oracle.  The Oracle Global Business Unit is a true R & D business unit that has invested over 10 billion since 2004.  Over this time, Oracle has become a leading national provider of Electronic Health Records and has brought the first productized Healthcare Data Model to the market.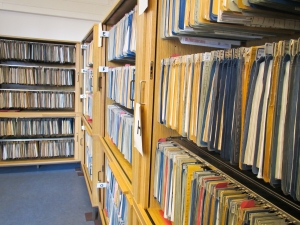 Data integration in a provider setting may involve many challenges and objectives:
Replacing legacy integration engines for application to application integration or HL7 messages.
The imminent challenge is to update these technologies while also considering a bigger picture more strategic SOA strategy that includes the ability to share data externally within Health Exchanges.  This discussion also leads to business process definitions which ensure that the right data is in the right place at the right time.
Ability to exchange Continuity of Care documents within the facility or with other facilities.
Currently many providers still depend on FAX to share patient data.  Others can publish a CCD from an EMR but are unable to connect to an Exchange and/or send this data to the patient or the primary care doctor, for example, in an automated fashion.
Ability to resolve the identity of patients, providers or others is imperative.
Data from internal and external sources must be synchronized to ensure data for a single patient can be retrieved independent of how many systems reference patient data with different identifiers or names and addresses.
Sharing this data is essential to fulfill the vision of the Affordable Care Act for managing populations of patients for improving quality and reducing cost of disease management. What are the solutions?
Application Integration / Interface Engines:  Oracle has a world class SOA Suite which has now been extended to manage HL7 interface via the SOA Healthcare Adapter.  In addition, the Oracle Healthcare Data Integrating tool is strategic to integrating data to the data warehouse with the ability to interpret terminology from one application to another for true enterprise analytics.
Exchange Continuity of Care Documents: Oracle is a leading national provider of Electronic Health Records through leveraging the Oracle Health Information Exchange built on the foundation of their world class SOA Suite.
Advanced Identify Resolution: The Oracle Healthcare Master Person Index (OHMPI) provides a single point to reference to information about a patient, clinician, payer, or other healthcare entity within and across organizations, ensuring the availability of unified, trusted data.
Manage Populations of Patients:   The combination of oracle's EHR and Enterprise Health Analytic solutions position both providers and payers to for population health management.
Perficient is an Oracle Platinum partner with in-depth experience in the Healthcare interoperability solutions as well as Healthcare Analytics.  Our Healthcare experts are uniquely positioned to deliver interoperability assessments and strategic roadmaps for any size organization. 
Visit us at booth #401 at OpenWorld 2013 #OOW13 in the Moscone South Hall during the week of September 23rd to "See the Future" and learn how Perficient and Oracle can help with your integration challenges.
Follow me on Twitter @teriemc