In an earlier blog post, I pointed out a number of companies complete a BI Strategy but only to shelve it shortly after its completion.   One main reason is that companies let their BI Strategy atrophy by not maintaining it; however, the other main cause of shelving a BI Strategy is that it was not actionable. That is, the BI Strategy did not result in a roadmap that would be funded and supported by the organization.  As you formulate your BI Strategy, there are 5 best practices that will help result in a BI Strategy that is actionable and supported by your business stakeholders.  These best practices are: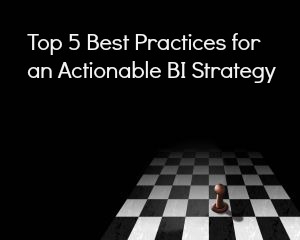 1.       Address the Elephants in the Room – Many times if management consultants are brought into help with a BI Strategy, their objectivity is needed to resolve one or more disagreements within an organization.   For example, this disagreement could be a DW platform selection, architectural approach for data integration, or the determination of business priorities for the BI program.   The BI Strategy needs to resolve these issues or the issues will continue to fester within the organization, eventually undermining the support for the BI Strategy.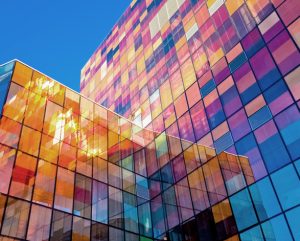 With some guidance, you can craft a data platform that is right for your organization's needs and gets the most return from your data capital.
2.       Divide Work into Bite Size Chunks – The BI strategy must divide the work up into work units that can be executed and funded within the culture of your company.   If a typical project at your company is $500K, do not specify a series $10 Million projects.  They won't get funded.   For BI projects, especially those that establish or change IT processes or data architecture, specify smaller projects that can either be attached to larger projects, can be easily funded as stand-alone IT projects, or can be accomplished within the IT/BI operating budget.
3.       Leverage What You Have – Unless there is a significant gap, rarely are BI delivery issues fixed by replacing current products.   Focus on process improvement and utilizing the tools in your toolbox first, and then address the gaps with new purchases.  It will be a lot easier getting funding for a new tool if you have proven your team can garner value from the tools that you have already purchased.
4.       Articulate a Clear Business-Value – The objectives /goals for completing a BI Strategy must be viewed by the business as creating value.   Consolidating of data structures, defining data modeling best practices, and integrating technical metadata may be noble objectives, but they are not objectives that a typical business executive will find provide value.  Objectives for a BI Strategy must address business pain points, system performance, business enablement, time to value, and/or expansion of analytical capabilities to new business process areas.  By creating objectives with a clear business value, the business will be more likely to continue support /funding BI investments.
5.       Avoid the Miracle First Year – During the development of BI Strategy, there will be a large number of "immediate needs".   These "immediate needs" cannot all be done all at the same time.  However, many BI Strategies tend to front-load the BI work into the first year of the roadmap.  This creates what I call the Miracle First Year, where the majority of the roadmap is planned to be completed in year one.  This is not realistic.   After the euphoria of having a BI Strategy completed wears off, the pace of business-as-usual sets in again.  The roadmap must realize how fast an organization can implement a BI strategy and specify a plan with this reality in mind.  Otherwise the BI Strategy will set un-reasonable expectations; thus, undermining the credibility of the BI Strategy and BI program itself.