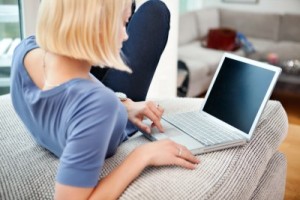 Live Agent as a product is easy to configure, but rolling out chat takes time and planning, though, especially around customer experience.
Whether you're thinking about it for the first time or looking to improve your existing chat solution, we've put together a short guide to get you started.
Who and Where?

Your first step is deciding who gets to start a chat and where.
Is the chat button open to any visitors on your site, only logged in customers, or maybe embedded directly in your software product?
Live Agent supports mobile friendly design and can be included in a mobile app
Pre-Chat Form?

The faster it is for customers to connect with an agent, the happier they will be.
However – you may need to collect some information before starting the chat.
If you do need a form, keep it simple and pre-populate data from cookies or other sources wherever possible.
Skills and Routing?

How specialized are your agents?
How much information do you need to route a chat to the right place?
Keeping the number of skills as low as possible will make long-term administration easier.
Screen-pops and the Console?

If the customer starting the chat is logged in or has provided their contact info – the auto-query functionality will allow you to pop the exact contact record to the agent.
It is also a best practice to create a case at the same time as initiating the chat.
If a case has been created automatically, you can pop this record for the agent as well.
Knowledge and Quick Text?

Do you have an existing knowledge base for your agents?
If so – consider adding a shortened "Chat Answer" to each article.
Quick Text can then be used for other ad hoc messages, greetings, questions, and closings.
If you can answer each of these questions, you're heading down the right path to live chat success! Have any questions of your own? Feel free to get in touch!