Red Hat AnsibleFest 2022 took place October 18-19 showcasing new updates to Red Hat's automation software. The Ansible Automation Platform is an open-source IT automation tool that automates provisioning, configuration management, application deployment, orchestration, and many other manual IT processes.
These capabilities, paired with current updates, improve Ansible's offerings and give customers with what they need in order to modernize.
New Managed Ansible on AWS Offering
Red Hat introduced Red Hat Ansible Automation Platform's availability in the AWS Marketplace, a digital catalog with thousands of software listings that makes it easy to find, test, buy, and deploy the software  on Amazon Web Services (AWS). Building on Red Hat's goal to extend a common IT automation solution wherever organizations operate, this new offering enables customers to quickly automate and scale operations from their datacenter on AWS and out to the network's edge.
New Managed Ansible on Azure Offering
Another noteworthy update is the implementation of Ansible on Azure at Azure Marketplace. This collaboration pairs hybrid cloud automation with the convenience and support of a managed application. Customers can experience Red Hat's fully supported offering directly from the Azure Marketplace.
Event-driven Ansible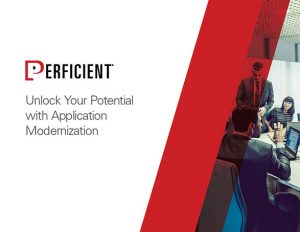 Application modernization is a growing area of focus for enterprises. If you're considering this path to cloud adoption, this guide explores considerations for the best approach – cloud native or legacy migration – and more.
Automation allows us to give systems and technology speed and agility, while minimizing human error. However, when it comes to trouble tickets and issues, developers are often left to traditional and manual methods of troubleshooting and information gathering. One application of Event-riven Ansible is to remediate technology issues before near real-time, or at least trigger troubleshooting and information collection to find the root cause of an outage while support teams handle other issues. Event-driven Ansible has the potential to change the way IT teams respond to issues and illuminates many new automation possibilities.
IBM AI and Ansible
Red Hat and IBM Research collaborated on Project Wisdom, the first community project to create an intelligent, natural language processing capability for Ansible and the IT automation industry. Using an artificial intelligence (AI) model, the project aims to boost the productivity of IT automation developers and make IT automation more achievable and understandable for diverse IT professionals.
Perficient + Red Hat
Perficient's middleware and application modernization expertise earned us the Red Hat 2020 Application Platform Success Partner of the Year and 2018 Rising Star Partner of the Year.
As a Red Hat Premier Partner and a Red Hat Apex Partner, we offer a modern approach to delivering application modernization as well as cloud implementations and migrations.
Red Hat provides open-source technologies that enable strategic cloud-native development, DevOps, and enterprise integration solutions to make it easier for enterprises to work across platforms and environments.