Headless. It's a buzzword and evolving concept that has been around for a few years. To those in the development profession, this is likely old news. However, marketers are now not only sharing a seat at the table when looking at re-platforming or building new websites. But they are also often the key business decision-makers when it comes to what will ultimately be their digital marketing ecosystem. That being true, we as marketers should be able to talk the same language at least at a high-level when determining Headless vs. traditional Coupled CMS.
In referencing "CMS," I will specifically be focusing on Sitecore DXP (Digital Experience Platform) and the unique considerations around Sitecore headless. There are some unique considerations that tie into what most marketers desire when looking at Sitecore: analytics, personalization, and content testing.
TL;DR – download the whitepaper: Understanding Development Approaches: A Sitecore Outlook.
Headless or Coupled is a consideration marketers and technology professionals must consider together. There are advantages and disadvantages in both cases. Ultimately, it comes down to a technological vision for your company. To get started, download the whitepaper to learn about the most prevalent options when it comes to Sitecore. Understanding the variables will help you make better decisions with your broader team.
Understanding Headless CMS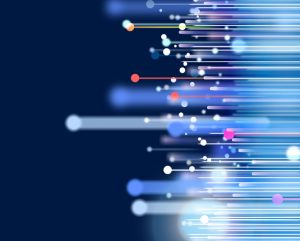 Designing, building, and implementing top-notch experiences not only requires a great deal of planning, strategy, and time – it also requires the right digital experience platform (DXP) and the right development approach for your business needs.
By definition, headless decouples the technology stack. That means that your content authors can focus on the marketing content itself and less on how it is presented on the screen. Sitecore itself has been good at this for quite some time. This is not to say that headless dumbs down your content to bland text and inline images. Rather, this means that your content that is managed in one central (secured) location and can be easily repurposed on many channels with the front-end design templates managed separately through other presentation applications like Angular, Vue or React.
Another benefit is that headless opens up the development process. With a headless ecosystem, you do not necessarily need a .net developer for your front-end. Instead, you can dip your toes into the broader pool of JSS developers to help you design across channels. At the same time, it must be clear that this is an expansion of skillsets. You still need Sitecore developers to build out the Sitecore DXP framework. These are talented, focused developers that are well versed in .net and other languages, but specifically understand how it all comes together in the Sitecore build.
Headless for Sitecore has existed for a bit, but without proper implementation, you could find yourself unable to use all of the analytics, personalization and testing tools. This is a key point of owning a top-rated Digital Experience Platform. A combination of the new Layout Service, JSS or SXA (Sitecore Experience Accelerator) now makes it possible to retain all of the marketing tools while still going headless.
Key Considerations for Sitecore Headless
Knowing these basics and understanding and what you can draw from the whitepaper, please consider these following questions when you and your team are looking at Headless vs. Coupled and Sitecore DXP.
Key considerations for marketing/business around Sitecore headless:
Our content – is the plan to have a static or dynamic site with personalization and testing?
How big is our content team?
Are we looking to expand our front-end development capabilities or work with a FED partner?
What exactly will our omnichannel experience be?
How important is scalability?
What type of Sitecore license do we have/want?
Is Sitecore Experience Accelerator (SXA) in the mix? (included with some Sitecore licenses)
Truly this list is only the beginning and your technology team or partner will have more considerations. While I personally still think a coupled Sitecore SXA solution is the best for most large organizations, that is simply a broad generalization not based on knowing your key needs.
Take time to go down the headless rabbit hole (not to say the rabbit is headless, because…yikes!) and weigh the options with your broader team. Bottom line, this is an important business decision. Knowing the basics of development approaches will enable you to talk-the-talk with your technology team and/or work with the right partner.