Perficient Presents at Oracle OpenWorld 2019.  Oracle Analytics Cloud (OAC) and Oracle Autonomous Data Warehouse (ADW) are setting the standard for cloud-based data warehouse and analytics deployments with respect to speed to value, flexibility, performance, self service and advanced capabilities like AI and natural language queries.   If you are thinking about moving all or some of your data and analytics environment to the cloud, you should watch this short video (and btw that should include almost everyone 😉).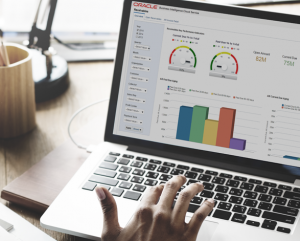 Explore key considerations, integrating the cloud with legacy applications and challenges of current cloud implementations.
Oracle has built tight integration between OAC and ADW.  In this video you will learn about solution patterns for rapid deployment of OAC and ADW including how to load data into Autonomous Data Warehouse using only Oracle Analytics Cloud with no coding or DBA required!  To learn more, watch the video now!
Whatever your data and analytics environment looks like today, you can be sure our seasoned team of analytics professionals has seen it before.  We can help you identify your critical KPI's and metrics, untangle your data integration issues and develop your future state data and analytics roadmap.