In this session, we were shown some of the basic editing and extension capabilities of the new UI for in context page editing. The new UI is fast, sleek, and modern. Some of my key takeaways were:
Sitecore Strategy Initiatives

Project Horizon:

New UI for editing site pages and content
Releasing in Sitecore 9.3
Easy, intuitive, and contextual
Design simple pages with drag and drop

Launchpad:

Being updated to show things you were recently working on

Zenith:

Management of data to be used in a headless context

Auto-personalized Insights
Project Horizon
What does it do?

Create pages
Preview pages and simulate experiences
Auto save changes
Feels more like a WYSIWYG
Drag and drop components
Easily switch between mobile and desktop view
View based on a specific date in the content history timeline
Does not replace the Experience Editor
Extendable

How to extend

Page composer concept

Page is split into regions
Each region can be extended

Single generic contract for extending UI and business logic

Can be client side and server side extensions
Can use any javascript framework you want
Not based in SPEAK

Available in Sitecore 9.3

Simple page editing
Analytics insights
Preview in simulator
Open any page previously created using the experience editor
Respect insert options
Architectural documentation

Looking to the future

Extendable page regions
Integration with SXA
More complete page editing scenarios
Multi-site compatible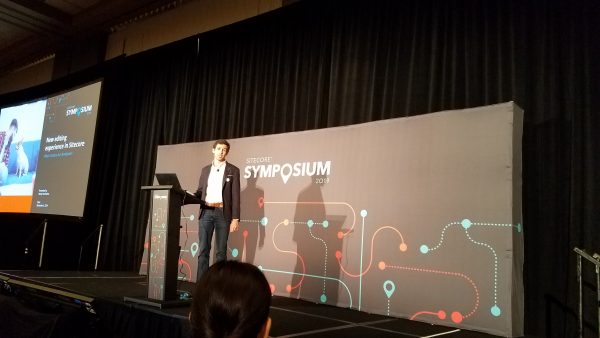 We have been learning so much during Sitecore Symposium 2019. Follow along as I continue to post my notes, linked on my session review page.