In 2007, Oracle Business Intelligence (BI) Applications became generally available.  They were an immediate success and have enjoyed great popularity ever since.  Although Oracle BI Applications are now considered 'content complete' and Oracle no longer sells new licenses, Oracle is committed to supporting this large and important customer base.  That said, many existing customers are not clear on their options for moving forward, they are unclear about key dates for support, they don't know if they should stay on prem, move to the cloud or pursue a hybrid approach.  They don't know what is involved in an upgrade or how to estimate the effort and they don't know what options are available should they choose to replace the BI Apps.  To answer these and other questions we have created an interactive ebook for existing customers of BI Applications.
In this interactive ebook we discuss the following topics:
1. The Background of Oracle BI Applications – when they were developed, what the major changes have been over the years and through the different versions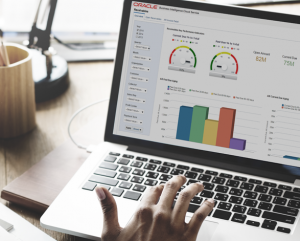 Explore key considerations, integrating the cloud with legacy applications and challenges of current cloud implementations.
2. Go-Forward Strategy Considerations – we list a number of important items to take into account when developing a go-forward strategy
3. Go-Forward Options – we list out and describe in detail all the options available to existing customers of BI Applications covering on-premises, cloud and hybrid approaches
4. Perficient's Prebuilt Solution Templates – we introduce and describe the prebuilt solutions developed by Perficient for key functional areas such as Finance, HR, Sales, Marketing, Service, Supply Chain and Procurement.  These prebuilt solutions can be deployed on prem or in the cloud and support both on prem and cloud data sources.  We discuss how some customers have used these as a replacement for BI Apps.
5. How Perficient Can Help – we outline the services we offer to help customers analyze their situation, pick the best go-forward strategy and implement their desired choice.
Please register below to download the guide and get a complimentary consultation.