In HFM we are used to assigning Account Type = Balance for Balance Sheet Accounts and Account Type = Flow for P&L Accounts. Balance Accounts are translated using Ending Rates while Flow Accounts are translated using Average Rates.
In FCCS, we assign Account Type = Flow both for Balance Sheet and P&L Accounts. Since data are periodic, this allows the calculation of Changes due to Foreign Exchange for Balance Sheet Accounts. These Changes due to Foreign Exchange are added to the translated Average Rate to come up with the Closing balance at Ending Rates.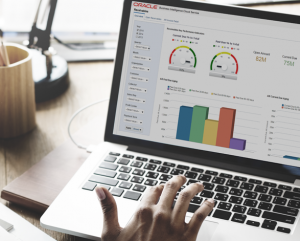 Explore key considerations, integrating the cloud with legacy applications and challenges of current cloud implementations.
We assign Account Type = Balance for some supplemental accounts like Backlog because we intend to translate the values directly at Ending Rates. To directly translate Backlog at Ending rates, the default translation method needs to be modified to use Year to Date translation method.
The Default Translation Methods is located at:
Application> Consolidation>Translated>Translation Overrides>Manage Defaults.
Change the Balance Account Translation Method from Periodic to Year To Date.