Oracle Cloud BI solutions have been available for a few years now and have evolved significantly over the past couple years. If you have been using OBIEE or OBIA (Oracle BI Applications), you are in a pretty good position to start migrating to Oracle Analytics Cloud (OAC). The reason: OAC relies on a similar underlying technology as that used in OBIEE. Consequently, whatever you have invested in your on-prem OBIEE solution is easily migrated over to a cloud platform.
What I mention about OBIEE also applies to BI Apps, to some extent. With BI Apps we also have Oracle Data Integrator to handle in a Cloud architecture. There are numerous types of solutions when trying to implement Oracle BI Apps on Oracle Cloud. And depending on your particular situation, a solution is applicable. For example, source systems where data is extracted from may be located in cloud or in-house. In addition, corporate policies may require data storage to be done on-prem. Accordingly, there are different approaches to implement BI Apps on Oracle Cloud.
Collaborate 18 Session: From OBIEE or OBIA to OAC: The Fundamentals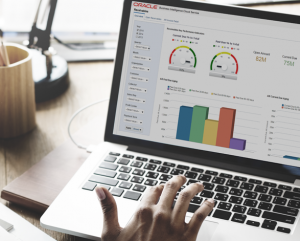 Explore key considerations, integrating the cloud with legacy applications and challenges of current cloud implementations.
At Collaborate 18 (April 22-26 at Mandalay Bay in Las Vegas), I will go into the details of the different architecture options of migrating OBIEE/BI Apps to OAC and talk about the best practices of the process.
I invite you to attend the following Collaborate 18 session to learn more:
From OBIEE or OBIA to Cloud: The Fundamentals
Sunday, April 22 | 3:00 – 4:00 PM
BANYAN E | Mazen Manasseh, Senior Solutions Architect, Business Intelligence
Can't Attend? 
If you are unable to attend, but would like to get a copy of any one of the session slides, please leave a comment, and we'll ensure you get the slides after the show.
More Perficient Sessions
Our Perficient Oracle team is honored to have been invited to present on seven unique topics across multiple tracks at Collaborate 18. Learn more about all of the sessions here.