Oracle's latest Enterprise Performance Management (EPM) cloud offering, Enterprise Data Management Cloud Service (EDMCS), is the next generation application for interacting with enterprise data domains such as master data, reference data, dimensions, hierarchies, mappings, etc. What makes EDMCS so exciting? The answer lies in Oracle's approach to provide a data management application that caters specifically to the business user.
To start, EMDCS's user interface is so friendly and intuitive that it makes similar offerings appear "clunky" in comparison. By utilizing the simplified interface, EDMCS alleviates the "clunky" feeling, making navigation less confusing for business users and administrators alike. The user-friendly approach has also been applied to how business users interact with the data.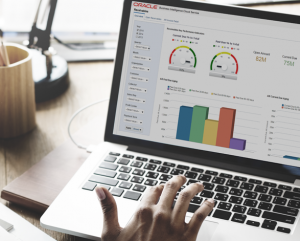 Explore key considerations, integrating the cloud with legacy applications and challenges of current cloud implementations.
Configuring how and what users can view/modify within hierarchy management applications has always been a challenge. EDMCS addresses this challenge with the introduction of Views. Views allow data to easily be grouped or filtered for different users, business purposes or integrated applications. Data structures can exist in multiple Views, and updates in one View are automatically synchronized to linked Views. A View can contain an entire dimension, just a few hierarchies within a dimension, or multiple dimensions/hierarchies – the purpose being to provide the user with exactly what they need, no more, no less. Additionally, authorized users can create their own Views without the assistance of administrators. Views also provide the mechanism for users to apply changes.
EDMCS does not yet contain a workflow component. However, the framework for workflow has been introduced with the initial release. Once a user opens a View, a Request must be created in order to apply updates to the data. Multiple types of updates (adds, moves, deletes, etc.) can be contained within a single request. But the best feature of the Request process for the business user is request-driven visualization. Updates are applied by interacting with the structure in a point-and-click, drag-and-drop fashion. The structure is visible at all times, allowing users to view the updated structure as they apply updates – a truly user-centric feature . However, although visible, the updates are not actually applied to the structure until the user clicks Submit. Clicking submit also automatically executes validations to ensure the modifications do not break pre-defined rules. Once the updates are submitted, the data is ready for dispersion to integrated systems.
In terms of integrations, Oracle has stepped up their game when it comes to integrating EDMCS with other Oracle EPM applications. In tools similar to EDMCS, developers create/import application-specific objects (such as properties, validations, exports, etc.) and then configure such objects. To reduce this time-consuming development and allow users visibility to the data, EDMCS utilizes built-in connectors. Connections to other applications are created by stepping through a wizard-driven configuration. Literally in minutes the required objects are automatically built and data is imported into EDMCS. Not only does this allow for a quicker timeline on simply importing data into EDMCS, but the data can immediately be sent back to the EPM application through the same built-in connector. Currently, only EPBCS and PBCS are supported with the initial release, but additional applications are sure to come.
There you have it. Just a few key features of EDMCS that highlight why it is the next-gen data management tool, built specifically for the business user. Stay tuned for future posts where we take a deeper dive into the tool to expand on these features and more!
Don't feel like waiting for future posts? Contact us today to learn about Perficient's unique insight for how EDMCS can aid your organization!