Google decided to sunset the Google Search Appliance over the next several years, leaving a gap in the enterprise search space for organizations dependent on it for their public website search and secure internal search. New hardware sales stopped in 2017, license renewals for Google Search Appliance customers phase out in 2018, and support ends in 2019.
Introducing Nero. The Logical Solution for Customers Replacing the Google Search Appliance.
Nero is Perficient's solution for customers looking to replace the Google Search Appliance. Built on open source search and analytics technology, Nero delivers a modern search platform with minimal setup and flexible deployment options at an affordable price. In order to facilitate a fast and easy transition, Nero also allows for output of search results in Google Search Appliance compliant XML format.
Fast, Simple, Website Search.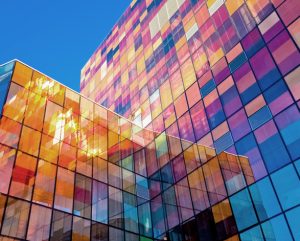 With some guidance, you can craft a data platform that is right for your organization's needs and gets the most return from your data capital.
Nero brings everything users have come to expect from a modern search engine – real-time suggestions, facets, advanced filtering, wildcard search, "did you mean?" spell-check, dynamic results display, and speedy performance. The Nero Admin Portal provides system administrators and developers with an intuitive interface for configuration, monitoring, and reporting. Nero is built on Elasticsearch, a popular open source search and analytics engine. Elasticsearch APIs crawl, index, and store data with performance in mind. These components enable Nero to be easy to use, highly scalable, and incredibly fast.
The Cloud Awaits.
Nero is cloud-ready and compatible with leading cloud service providers such as Google Cloud Platform, AWS, and Microsoft Azure. In keeping with Google Search Appliance standards, Nero can also be deployed on-premises or in a hybrid-cloud model. Flexible deployment options allow Nero to meet customer requirements around security and regulatory compliance.
Up and Running in 30 Days or Less.
Typical customers are up and running on Nero in 30 days or less, with product support included as part of Perficient's subscription-based software licensing model. The standard implementation road map consists of phases for installation, crawling and indexing configuration, website integration, testing, and training.
Find it with Nero.
Nero provides a powerful search platform that is easily configurable and customizable to meet your organization's needs. With open source roots, Nero brings together the latest and greatest in open source and proprietary technology in order to deliver quality search at a competitive price point.
Want to Learn More?
As a Google Strategic Partner with a leading Enterprise Search practice, Perficient is uniquely positioned to deliver value to customers transitioning off the Google Search Appliance. With this in mind, Perficient is conducting a free public webinar on February 20, 2018 to address the challenges in the enterprise search space and to introduce Nero, Perficient's product for website search. Sign up at the form below to get access.