Are you looking at replacing the Google Search Appliance? With Google's upcoming sunset of the hardware-based enterprise search product, organizations dependent on it for public website search and secure internal search need to evaluate potential replacements. License renewals end in 2018, leaving customers with limited time to develop a replacement plan going forward. Customers evaluating future investment in enterprise search after the Google Search Appliance will want to consider the following questions as they shape their replacement strategies.
Replacing the Google Search Appliance? Answer these Questions First.
What is your budget?
It should go without saying, but your budget is first thing to think about as you shape your strategy for replacing the Google Search Appliance. The marketplace is saturated with enterprise search solutions at a wide range of price points. Your budget will determine which products you can afford and allow you to quickly narrow your search.
Which deployment model best fits your organization?
The Google Search Appliance is on-premises only, but demand for cloud-based deployment models is high. Consider whether the cloud is right for your organization. Some industries have prohibitive compliance and security requirements that favor on-premises only or a hybrid-cloud configuration, so consider these options as well.
Are your search needs simple or cognitive?
Simple search relies on standard search engine features to deliver an intuitive user experience. Cognitive adds bells and whistles like machine learning to the equation. Because of this, cognitive search products are often a better fit for customized implementations and complex use cases, but generally come with a higher price tag than simple search products.
Is Google Search Appliance compatibility important?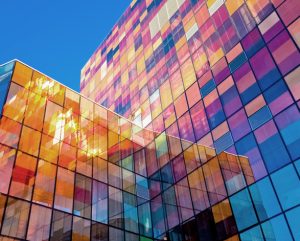 With some guidance, you can craft a data platform that is right for your organization's needs and gets the most return from your data capital.
If you integrated the Google Search Appliance into your organization's website or built custom features on top of it, you might want to account for these components in your replacement strategy. A compatible replacement could help ease your transition.
Do you need public website search, secure intranet search, or both?
If all you need is a search bar for your public website, you should consider that in your replacement search. On the other hand, you should evaluate whether or not you need permissions-based secure search for your enterprise-wide intranet. These requirements will likely shape your budget and schedule.
What is your timeline for finding a replacement?
Your schedule is important. Are you at quickly ripping out and replacing the Google Search Appliance? Or can you afford a more drawn out project with tailored design, integration, and customization?
Next Steps
If you can answer these high-level questions, you should be able to quickly narrow down a short list of solution alternatives. From there, consider contacting vendors to request demos for the solutions that line up with your needs. Happy searching!
Want to Learn More?
As a Google Strategic Partner with a leading Google Search Appliance practice, Perficient is uniquely positioned to deliver value to customers transitioning off the Google Search Appliance. With this in mind, Perficient is conducting a free public webinar on February 20, 2018 to address the challenges in the enterprise search space and to introduce Nero, Perficient's product for website search. Please sign up on the form below.