I'm sure the social world is exploding with "upgrade now" messages and for reasonably good reason. The end of support for IBM Maximo versions 7.5 and earlier is April 2018. You can click here for details and additional links from last year when IBM first announced the end of support. Last I spoke with IBM there was not another major release planned which would shorten the 7.6 support time; as many of you had asked…
This blog is to identify a few of the new capabilities specifically within version 7.6.0.9. The entire feature pack details can be read here and supported upgrade paths.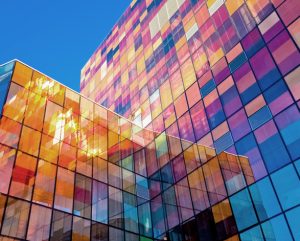 With some guidance, you can craft a data platform that is right for your organization's needs and gets the most return from your data capital.
As previously mentioned a lot of work has gone into improving the Work Supervisor and Work Execution Work Centers. And this previous blog has several links to other blogs to help tell the story. And if you want to see a recording of how they work,  click here for a quick video on the new Work Centers.
For those of y'all using the Multi-Tenancy capabilities, IBM has updated the system property when accessing template data as you initially provision a new tenant. This allows you to define a default role for the administrator. Additional details are available within the provide software package should you want to grant other rights, etc.
Setting up an inspection form is reasonably easy and you can create a work order directly from the results as found while performing the inspection. This shows up in the Work Execution Work Center as soon as you create it and can easily be sorted based on the associated asset / location. You can also setup and conduct inspections now within the Work Order, Asset and Location applications. There's a "create" action that allows you to quickly setup these unscheduled inspections.
Additional details and links to specifics can be found here and don't forget, End of Support for IBM Maximo 7.5.x and earlier versions is end of April, 2018. I mention this as a reminder because I've heard some clients did not realize this and extended support is expensive…