What comes to mind when you hear the word "Odyssey?" Did you picture a journey filled with international discovery? Did you associate images of a quest filled with notable experiences? Or, did you think of OHDSI (pronounced "Odyssey"), the "multi-stakeholder, interdisciplinary collaborative that is striving to bring out the value of observational health data through large-scale analytics?" Researchers are coming together under the umbrella of Observational Health Data Sciences and Informatics (OHDSI) to use healthcare data for an international journey filled with notable discoveries.
Five fun facts about the quest:
1. OHDSI is a community of people with interests in healthcare who want to leverage large-scale analytics within a variety of research areas, such as comparing alternate treatment paths, personalized medicine, product safety, and overall quality improvement in healthcare. Their mission is propped up on innovation, reproducibility, community, collaboration, openness and beneficence.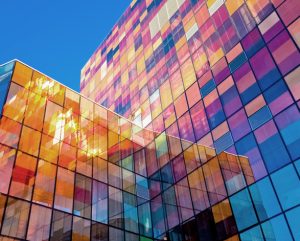 With some guidance, you can craft a data platform that is right for your organization's needs and gets the most return from your data capital.
2. OHDSI has created and supports Observational Medical Outcomes Partnership (OMOP), which is the Common Data Model (CDM) to standardize seemingly disparate databases. Its central coordinating center is at Columbia University, but is fueled by data from almost 100 organizations across dozens of countries, and covers more than 1.5 billion patients' lives.
3. Observational Outcome Research leverages secondary electronic data to perform large-scale evidence-based longitudinal patient-level clinical studies. The data can come from Electronic Health Records (EHR), Enterprise Practice Management (EPM), billing and claims, general ledger, public health sources, biobanks inventories, and pharmaceutical sources.
4. Available data is typically not intended for Observational Outcome Research, but it can be transformed into a standardized, powerful warehouse of information. To achieve that purpose, OHDSI focused OMOP's design on three areas of harmonization: a common format (i.e., the data model), a common representation of vocabularies (eg. acceptable terminologies and coding schemes), and the availability of analytic tools that have been created to use with the common format.
5. The CDM enables researchers across the world to be able to systematically identify specific cohorts, compare results, reproduce protocols using data, and investigate combinations of interventions and outcomes. Examples of current research using the OMOP model include: "large-scale modeling of patients with thyroid conditions," "Oral tetracycline-class Antibiotic Use for Acne Therapy" and "Investigating Birth Month-Disease Risk Relationships Across the OHDSI Network."
With the increasing amount of data available in the healthcare space and the multitude of research opportunities, OHDSI and OMOP are poised to be Sherpas into the future.