Oracle OpenWorld is just around the corner and the Perficient team is looking forward to meeting you at the show. Perficient is proud to be an exhibitor at Oracle OpenWorld, which is being held October 1-5 in San Francisco. Visit us at booth #3205 to meet with subject matter experts and thought leaders and learn how we've leveraged our extensive expertise in ERP, EPM, Customer Experience and Business Intelligence to drive digital transformation for our customers.
We are an Oracle Platinum Partner and have achieved the Cloud Select designation within the OPN Cloud program. We're committed to partnering with our clients to tackle complex business challenges and accelerate transformative growth. Perficient's Oracle consultants are certified to deliver the official Oracle course curriculum to customers via onsite training classes. Perficient owns and operates an Oracle Approved Education Center in partnership with Oracle University.
As OpenWorld approaches, my colleagues share some of their thoughts as to what they are looking forward to:
"Oracle OpenWorld is the preeminent destination to learn about new Oracle applications and enhancements. I look forward to learning more about new EPM functionality in the close and metadata management areas with enhancements coming to FCCS and a new product launch of DMCS. Additionally, ERP applications such as Cloud Maintenance for asset management and In-Memory Cost Management that will allow manufacturers with complex costing components to forecast costs. The most fun at the conference is always networking with our fantastic customers and the Wednesday night concert, which is The Chainsmokers!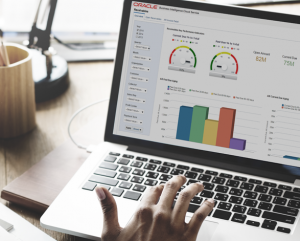 Explore key considerations, integrating the cloud with legacy applications and challenges of current cloud implementations.
"Oracle OpenWorld is a must-attend event for Oracle customers, but I believe the biggest opportunity is for business users. For example, there are tracks specific to ERP and EPM/BI that provide not only application knowledge but best practices and process recommendations. This makes it a conference for both IT and the business."
—Steven Bricker, Strategic Account Director, Perficient Oracle
"I am looking forward to seeing the latest Oracle improvements, meeting senior leadership, and seeing keynote speeches regarding thought leadership."
—Chris Cobb, Strategic Account Manager, Perficient Oracle
"I always look forward to engaging with our customers and partners in a setting that promotes thought leadership and emerging trends. I think Perficient can stay on the forefront of all things Oracle by actively participating in events like Oracle OpenWorld as well as to promote our key service differentiators among all participants. Oracle OpenWorld provides a great platform to map out the future state of critical business challenges that our customers are facing."
—Luis E. Sanchez, Senior Solution Architect, Perficient Oracle
We'll see you soon in San Francisco!