It's back… Y'all remember many years ago when we used to meet at the Dolphin & Swan @ Disney World in Orlando, FL? Hopefully it will be just as exciting (if not more) than it used to be. Come visit with "old" friends and make some new ones while we learn and share knowledge with each other.
1. The agenda is completely focused on IBM Maximo Asset Management, associated capabilities and add-on type functionality. Check out the agenda and see what your peers are presenting. It's three days packed full of sessions, networking and some fun.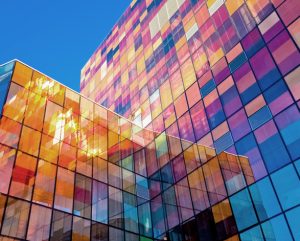 With some guidance, you can craft a data platform that is right for your organization's needs and gets the most return from your data capital.
http://www.cvent.com/events/maximoworld-2017/agenda-7a4b8015684f46b3a59d1d96da7e4b90.aspx
2. Maximo User Groups (MUG) are a great place to share knowledge, complaints, suggestions with others in your industry; or go check out another group and see what they might be doing differently that can help your organization. The official meetings are Tuesday morning and cover Facilities, Manufacturing, Life Sciences, Rail and Oil & Gas.
3. It's in Disney World and before the kids head back to school, take them out for one last quick trip for fun; or let them play while you learn and contribute to the sessions during the day. Then regroup at night after networking and other social events associated with the conference. I suppose the weather won't be as significant as it would have been in February; Florida or Snow…
Of course the world famous EXPO center <can I call it that?> is there with sponsors and business partners. Perficient will be there, hope to see you at our booth; August 1-3, 2017…
www.maximoworld.com