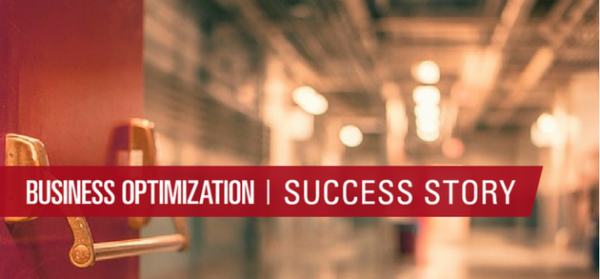 Healthcare organizations face a mountain of challenges with the management of their data. As put forth in the Health Insurance and Patient Accountability Act (HIPAA) of 1996 and subsequent rulings on personal health information (PHI), health maintenance organizations must take specific precautions and care for patient data or face financial consequences. Additionally, healthcare organizations are also looking at leveraging patient data through the cloud to transform how they meet their needs.
Such was the challenge one of the largest healthcare organizations in the United States. Serving over 2.2 million customers with traditional medical, dental, vision, life, and disability insurance products, the organization's technology group is focused on investing in innovative technologies including mobile applications, software, and customer care platforms.
The organization came to us after completing a migration of their on-premises finance data into a cloud platform to provide on-demand analytics and data warehousing solutions on the cloud. To provide business optimization, they sought our expertise around the Amazon Web Services (AWS) platform and their big data solutions.
To ensure a successful transformation, we:
Designed and reviewed the data warehouse models where the data was incorporated.
Aggregated, developed, and transformed data through their AWS EMR and Redshift environments
Developed the appropriate triggers allowing for the processing of billions of data rows
Ultimately the project was a success as we were able to showcase our data and analytics skillset in integrating their member eligibility, claims, medical loss ratio, and reference data table data sets. We have been lauded for our work and asked to work on additional strategic initiatives for the future.
Learn More
Are you looking to extract more business value out of your data? Reach out to us today at sales@perficient.com to learn more about our big data practices and download our Amazon Web Services guide below.
Learn more about our Amazon practice here.