The end of 2015 is fast approaching, with December looming just a week away. For most people, December is packed with the hustle and bustle of last-minute gift shopping, or end-of-year projections and budgets for 2016. Often in the sway of all this activity, many are so focused on the approaching New Year that they abandon the current year without even a backwards glance, flipping the page in their agenda or tossing the current calendar before the days of December have completely passed. So, regardless of what December holds out for you, why not take a moment to reflect on some of your accomplishments from 2015 before it is time to usher in any new resolutions for 2016?
In keeping with my own suggestions, here is what I assessed when I looked back over 2015 – time well spent.
The first thing I have to acknowledge is that 2015 has been a very busy and very productive year for me and my team.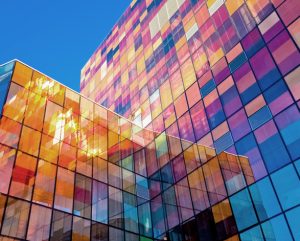 With some guidance, you can craft a data platform that is right for your organization's needs and gets the most return from your data capital.
Secondly, I am pleased to see that 2015 presented many opportunities to work with an assortment of technologies, like:
Alteryx – including Alteryx Visual Analytics Kit for Qlik, and for Tableau
Hadoop ecosystem projects, such as HBase, Hive, Pig, Spark, etc.
NoSQL technologies, such as MongoDB and Cassandra, along with HBase (of course)
JethroData
Tableau
SAP Business Objects, Crystal Reports, etc.
Qlik Sense and QlikView
Oracle Endeca Information Discovery
Microsoft SSIS, SSAS and SSRS… along with Azure HDInsight
Cache' ObjectScripts and MUMPS
SAS and R – especially in the implementation of Data Science algorithms
Google BigQuery Analytics, along with other Google technologies, such as GSA (Google Search Appliance)
TIBCO Spotfire
IBM Netezza
Embarcadero
While this list is not exhaustive, it makes me realize that I enjoy working with multiple technologies and want to do so in the future. It also helps me see that even though there are a ton of technologies I would love to work with, I want to focus most specifically on Big Data, Data Sciences and Advanced Analytics.
Thirdly, as I reflect on 2015 I am pleased to see that another year of experience has culminated in increased exposure to clients in the healthcare, insurance, risk adjustment and even multi-level marketing fields. Most importantly, as I looked back on the projects of 2015, it occurred to me that this year provided a ton of opportunities to participate on every aspect of full cycle implementations, from project management to pure development and environment setup. I also worked on strategy and governance engagements, pre-sales and thought leadership.
After taking some time to assess 2015 up to this point, I appreciate that through all the highs and lows that come with any professional career; 2015 was really a professionally fulfilling year. By taking the time to dwell on the year as a whole, I was able to gather a better understanding of my current strengths, and determine opportunities that remain for 2015 during the month of December. Best of all, having a fuller view of 2015 makes me excited to think about what is in store for 2016 – I can honestly say I am looking forward to it! More on that in a future post…
I shared my 2015 with you – not to impress you – but to impress upon you that preparing for the future sometimes means a visit to the past. So take a moment to reflect over your 2015. How has it been until now? With that in mind, what does December have in store for you? How about 2016? I look forward to your comments about your accomplishments and reflections on 2015 until this point, and on what comes next for you.
Although this was one of my more reflective posts, be ready to talk tech again in my next blog post when I discuss how TIBCO Spotfire is integrating with big data technologies efficiently and effectively – which I think is the right move for TIBCO and their customers.