Successful Enterprises compete on many capabilities ranging from product excellence, customer service and marketing to name a few. Increasingly the back office / Information Technology (IT) is becoming a strategic player in the Digital Business Model which supports these key capabilities. In other words back office/IT Capability itself is becoming a differentiator. All of the key strategies like Customer Excellence, Product Excellence, and Market Segmentation depend on the successful Digital Business Model.
Having more data especially noisy data is complex to deal with. New platforms and tools are a must to make it possible to deal with them. Working with internally captured Enterprise data to answer strategic questions like "Should there be a pricing difference of life, annuities, and long-term care?" or setting up the benchmark for "Servicing cost per policy for life, annuities, and long-term care" can only go that much far. Ingesting and integrating the external data including machine data will change the way pricing and segmentation is done today.
In the technology space a wide variety of capabilities in terms tools / platforms, architecture offering Time to Market opportunities to leading edge predictive / prescriptive models to enable Business to operate and execute efficiently. What this all means is that Business has to embrace the Digital transformation happening faster than ever.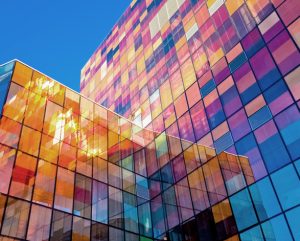 With some guidance, you can craft a data platform that is right for your organization's needs and gets the most return from your data capital.
Traditional Analytics
Key strategies from IT should include two kinds of applications / platforms for dealing with new analytical and old analytical methods. The first kind is slow-moving or traditional Enterprise data which ends up in the warehouse and made available for 'What happened' questions, traditional reporting, business intelligence / Analytics etc.
Fast Analytics
The second kind is the real-time analytical response to the interactive customer, keeping in constant touch through multiple channels while providing seamless interaction and user experience. Technologies, platforms, architecture and applications are different for these two types of processing.
In the new world of Information management, traditional Enterprise applications and Data Warehouse becomes another source rather than the complete source of Data. Even absence of data is relevant information if the context is captured. Analytics is becoming more real-time with adaptive algorithms influencing different outcome based on the contextual data. Building the modern Information platforms to address these two different needs of the enterprise is becoming the new standard.