Perficient is proud to be a Gold Plus Sponsor of IBM Insight 2014, the premier conference for big data and analytics, which is being held October 26-30 in Las Vegas. Visit us at booth #G-721 in the EXPO Hall, where you can learn how we've leveraged our extensive expertise in big data, information management, enterprise content management, business analytics and performance management to deliver exceptional solutions to our customers.
We have an exciting line-up of customer events at the conference:
Monday, October 27
BPM-6380A: NiSource Uses Cognos TM1 for Strategic and Tactical Planning of Gas Distribution Pipelines
Perficient and NiSource, a leading regulated energy company, are hosting a breakout session where you'll learn how Cognos TM1 was implemented to provide optimal scenario-planning capabilities with added flexibility to address tactical and strategic drivers.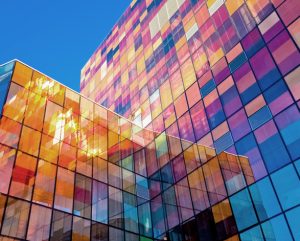 With some guidance, you can craft a data platform that is right for your organization's needs and gets the most return from your data capital.
Event Time: 11:30am-12:30pm
Location: Mandalay Bay I
Meet with The Chickasaw Nation
Representatives from The Chickasaw Nation will meet with attendees to discuss their IBM performance management implementation and demo their current Cognos Disclosure Management environment. Attendees will also receive an electronic copy of the white paper, "Streamline the Internal Reporting Process: Achieve Close Process Efficiencies with IBM Cognos Disclosure Management."
Event Time: 5:00pm-7:00pm
Location: EXPO Hall, Booth #G-721
Tuesday, October 28
Perficient's EXPO Margarita Bar
Join us in the EXPO Hall to unwind from the conference with margaritas and networking prior to the No Doubt concert.
Event Time: 5:00pm-7:00pm
Location: EXPO Hall, Booth #G-721
We hope to see you at these events!