The roles of CMOs and CIOs are changing. What was once easy to define – CMOs focused on the brand and sales, CIOs on IT – the line between the two has become increasingly blurred. Why? Well, for starters, a CMO's role now encompasses social media and digital marketing channels. This includes enabling collaboration and communication using modern social business tools to generate new information and improve productivity. And today's enterprise social networks must include multiple technology components to meet the business needs of users and the mobile devices they utilize.
To learn what can be accomplished using Microsoft tools you likely own, join us on Wednesday, November 13, 2013, at 1 p.m. CDT for the webinar, "CIO & CMO Convergence: Microsoft for Cloud, Social and Mobile ESNs."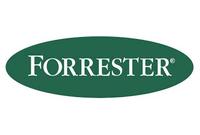 Guest speaker Rob Koplowitz, Vice President, Principal Analyst at Forrester Research, Inc., and Rich Wood, Director of Microsoft Web & Social Collaboration at Perficient, will take a look at how CIOs and CMOs can effectively partner to create a vision and strategy that addresses the requirements of a successful enterprise social network implementation.
Together, they will discuss:
What defines an enterprise social network and where is the true value
Key CIO and CMO considerations for successful collaboration, and how the evolving ESN supports these goals
How SharePoint, the cloud and Yammer fit into the equation
Considerations like mobility and responsive design
How the evolution of Microsoft equates to more success with enterprise social networks and the cloud
To register for the webinar, click here.
CIO & CMO Convergence: Microsoft for Cloud, Social and Mobile ESNs
Wednesday, November 13, 2013
1:00 p.m. CDT
In the meantime, you can read more on the CIO and CMO convergence by checking out Mike Porter's blog post, Blurring the Line Between CIO and CMO.