Effective September 30th If your organization is currently running IBM Cognos Software version 8.0-8.4 these versions will soon be retired and no longer maintained by IBM. This means your production issues and bug fixes will no longer be supported for these following versions:
Cognos Business Intelligence V8.4.1
Cognos Data Manager V8.4.1
Cognos Business Intelligence Analysis V8.4.1
Cognos Business Intelligence Reporting V8.4.1
Cognos Mobile V8.4.1
Cognos Analysis for Microsoft Excel V8.4.1
Cognos Metrics Manager V8.4.1
Cognos Planning V8.4.1
Cognos Business Intelligence PowerPlay V8.4.1
The replacements for these versions is IBM Cognos V10 and IBM Cognos Planning V10. For organizations looking to fully benefit from the most current architecture and functionality of IBM Cognos V10, the process requires a thorough understanding of the differences between the two platforms and consideration of the strategy and plans for your upgrade.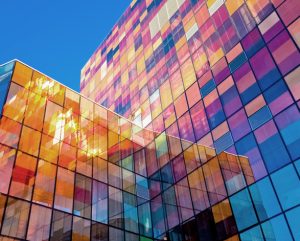 With some guidance, you can craft a data platform that is right for your organization's needs and gets the most return from your data capital.
Typical questions that arise regarding Cognos8 to V10 migration are:
Based on your current version what are your license costs and discounts?
Which applications should you upgrade first?
Is your upgrade plan documented and aligned with business priorities?
Are you taking advantage of lessons learned from other V10 upgrade projects?
Do you have an issues, resolution, and go-live support plan?
Don't put your Cognos investment at risk! Learn how Perficient can help you successfully migrate to Cognos V10 and benefit from the most current architecture and functionality. Perficient has developed our Cognos10 Migration QuickStart, which is a services and software bundle designed to get you up and running on your most essential applications. Then build a plan to migrate the rest of our Cognos8 applications. Find out if our QuickStart meets your needs by scheduling a Cognos10 migration assessment. The assessment provides preliminary insight into your upgrade readiness and essential input for planning your upgrade. The assessment delivers:
Insights into upgrade complexity and readiness.
Upgrade options and alternatives.
Determines your business priorities and the most appropriate upgrade path for your organization.
A high-level estimate to determine the investments in time and resources needed to support your upgrade.
Request our Cognos10 Migration QuickStart Solution Brief