Perficient is thrilled to announce three of our colleagues named Sitecore MVPs in 2022. Our Perficient experts are three of only 236 individuals worldwide to be honored by Sitecore this year. This exciting news brings the total number of Sitecore MVP awards won by Perficient over the last 10 years to more than 60 total. 
Now in its 16th year, the Sitecore Most Valuable Professional (MVP) Award recognizes the most active Sitecore individuals from around the globe who share their knowledge with various Sitecore partners and customers. Sitecore MVP titles are awarded to experts each year on a basis of four categories: technology, strategy, commerce, and ambassador.  
Perficient 2022 MVPs
Our three well-deserving MVPs demonstrate valuable online and offline expertise within the Sitecore community. Congratulations are due to:  
Stephen Tynes

, Ambassador MVP

 

Ben Lipson

, Technology MVP

 

Rashmy Patwari

, Technology MVP

 
Not only was Tynes, Principal of Sitecore US Consulting, recognized as an MVP, he now joins a small circle of individuals celebrating more than 10 years in the program.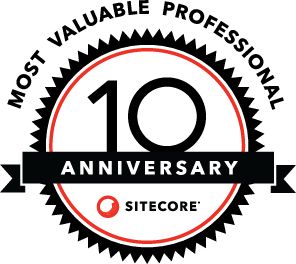 "It's an honor to be recognized again for my contributions within the Sitecore community," Tynes said. "This is an especially exciting time to be working with the Sitecore platform given all of the new features and enhancements that Sitecore is introducing. In addition to continuing to build out their Content Hub product as one of the cornerstones of their future SaaS-based solution, their OrderCloud and CDP products open a rich, new set of features in a headless fashion that allows them to be seamlessly integrated into an existing Sitecore implementation or with other technologies. The Sitecore ecosystem is maturing faster than ever and it's fun to be a part of it." 
With Perficient and Sitecore's long-standing history, we look forward to continuing to elevate our Sitecore practice and work with brands to best utilize the platform. As a Sitecore Platinum Implementation Partner, we will continue to implement and deliver enterprise-level sites that maximize this digital experience platform.  
Congrats again to Stephen, Ben, and Rashmy. To learn more about Perficient's Sitecore solutions, subscribe to Perficient's blog, and follow us on LinkedIn and Twitter.