Midcoast Energy, LLC, a full-service natural gas and natural gas liquid midstream company, had antiquated and complex business processes that could not scale to meet its needs. Facing an expensive ERP implementation, the company decided a cloud-based platform would provide a strategic advantage and partnered with Perficient to deliver the implementation in a six-month timeframe. 
We talked to Archana Shah, Midcoast Energy director, enterprise systems as well as Harish Gulati, manager ERP systems. They shared the story of the company's migration to Oracle ERP Cloud. In this first installment of our three-part series, Archana and Harish discuss the importance of taking the time upfront to determine what the chart of accounts should look like.
To view the entire webinar, click here.
Can you talk a little bit about the chart of accounts, rationalization in the projects module? Was there a restructure of the chart?
[Midcoast Energy, LLC] We asked ourselves what our chart of accounts should look like. What do we need our chart of accounts to be? That's how we started. There was a lot of restructuring, a lot of cleanups, simplification. But before we even went to do the work around the cleanup and the simplification, we wanted to make sure we have the right structure, the right design in place. There was a lot of work upfront. I would say we probably spent the first half of the project just working through the chart of accounts. Going through the details, cleaning it up, really questioning do we need that many cost centers, that much breakdown, that detail?
How did you manage services procurement in the cloud?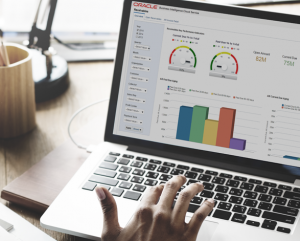 Explore key considerations, integrating the cloud with legacy applications and challenges of current cloud implementations.
[Midcoast Energy, LLC] We have goods and services configured in the cloud using their different purchasing categories. Categories are based on goods versus services and routed to different buyers. If the workflow is based on goods including the requisitions or if the services, you use that category to drive the workflow process itself.
Could you elaborate a little on your technical integration with your on-premises systems?
[Midcoast Energy, LLC] For most of the on-premises systems like RightAngle or Quorum, we built Apache API-based integrations directly with those systems. Then, we have the script or the initiation triggered off those integrations that generate from that system directly into Oracle. In some cases, we use Python servers for HR integration. We land the file there and pick up the file, and then use that for employee integration as well.
Is there any third-party software vendor integration done with Oracle Cloud?
[Midcoast Energy, LLC] Yes, Vertex is one that's mainly for tax rates that we are importing into Oracle ERP Cloud.
Can you discuss the transition to Oracle fixed assets?
[Midcoast Energy, LLC] We were going from someone else's on-prem environment into our own environment. Because of this, our fixed assets were actually being managed on a spreadsheet. We had to convert the fixed assets data and put it into our Oracle Cloud environment. We were not using Powerplan previously. Our fixed assets were being managed on Oracle on-prem and we are now using the cloud to do that. We do depreciation and everything directly through Oracle.
Do you use any AP invoice image automated applications like WebCenter Capture or WebCenter form recognition (WFR) in the cloud?
[Midcoast Energy, LLC] Yes, we did use the OCR integration of the AP invoice images then put that into the workflow as well for approval. There is definitely a set up required in advance of setting up emails to actually send the invoice to that OCR image.
Look for Midcoast Energy Q&A Part 2 in the coming week on customizations as we continue to tell the Midcoast Energy success story with Oracle Cloud.