IT optimization is the first step in your digital transformation journey. In order to shift your focus to the future, you need to modernize what you have or migrate to flexible, stable, open platforms and tools. Otherwise, you will have outdated systems that can't handle future IT workloads.
Red Hat Enterprise Linux (RHEL) can help you optimize your IT operations while saving your organization time and money. According to a 2019 IDC study, RHEL:
Reduces the annual cost of software by 52%
Amount of time IT staff spends on daily manual IT tasks down by 25%
Costs associated with unplanned downtime reduced by 5%
RHEL is an open-source operating system and is the foundation from which you can scale your existing apps and roll out new technologies on a bare-metal, virtual, container, and all cloud environments. It supports and powers software and technologies for automation, cloud, containers, middleware, storage, application development, microservices, virtualization, and management.
We've highlighted six reasons why you should invest in RHEL and other Red Hat technologies to prepare your enterprise for the future, optimize operations, and save money.
Reason #1: Prepare for the future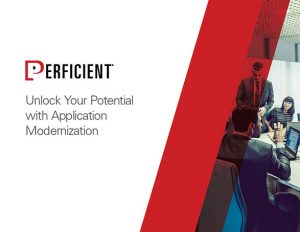 Application modernization is a growing area of focus for enterprises. If you're considering this path to cloud adoption, this guide explores considerations for the best approach – cloud native or legacy migration – and more.
Standardizing your IT infrastructure will help improve operational efficiencies, streamline day-to-day maintenance, increase visibility and control. As a result, this will allow IT staff to refocus their time and talent on other business-critical projects.
Reason #2: Upgrade infrastructure
Operating multiple platforms means you have various tools and processes to manage, which makes it difficult to see the whole picture. For example, a single set of management tools and procedures can provide you with better control of your IT resources, speed service delivery, and improve security and compliance. Also, a consistent infrastructure can reduce the amount of staff training needed and accelerate updates, upgrades, and patching operations.
Reason #3: Migrate legacy infrastructure
Legacy platforms are expensive, but often don't have a clear path to cloud deployment. By migrating your applications and workloads to an agile, cloud-ready platform, you can reduce costs and complexity while preparing for hybrid operations.
Reason #4: Streamline management and visibility
Consistent management processes and policies can help speed up operations and increase visibility and control. As a result, you can deliver IT services faster.
Reason #5: Increase performance
Modern platforms enhance performance across a variety of workloads and applications. Their unique security and encryption accelerators feature low overhead, reducing the impact on overall performance and advanced network queuing technologies trim latency and improve speed.
Reason #6: Improve security and compliance
Automated monitoring and patching ensure systems are always up-to-date. Security features such as real-time encryption and hardware-assisted threat detection increase your business' protection. Streamlined processes and policies make maintaining compliance easier.
Interested in learning more about Red Hat technologies and solutions? Read about its cloud-native development capabilities and automation expertise.