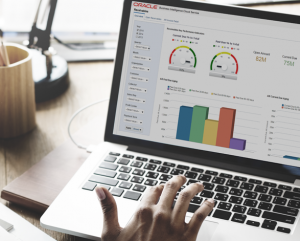 Explore key considerations, integrating the cloud with legacy applications and challenges of current cloud implementations.
Perficient Presents at Oracle OpenWorld 2019 – Live from the show floor, a director in our analytics team delivers an overview of the machine learning capabilities of Oracle Analytics Cloud with its built-in ML algorithms.
Machine Learning is a science that existed for several decades. However, it wasn't until the last 10 years that it's application to the business world has gained tremendous growth. While historically doing this effectively meant you got to be a highly skilled statistician, and even more recently in this decade, a data scientist. These are skill-sets that are not generally available within business teams.
Over the last couple years, though, with Oracle Analytics, we can now leverage Machine Learning capabilities without being savvy in data science languages. Oracle Analytics has enabled business analysts to implement data science without going into the details of the science behind machine learning. You do not need to know ML languages like R and Python to do augmented analyses such as predictions, exception identification and smart classifications. These capabilities are now offered in Oracle Analytics for business end-users with drag and drop-like features. Instead of spending time doing data science, with Oracle Analytics we can focus on the use cases and scenarios and have the machine handle the learning.