As part of the Maximo Friday webinars, one of the next sessions will discuss the Industry add-on called Health, Safety & Environmental Manager (HSE). It's not just for Oil & Gas clients, others can use it too.  This add-on can help you identify and manage operational risk within your organizational work.
Previous versions of IBM Maximo Asset Management included a Safety module used to define hazards / precautions, hazardous materials and tag out/lock out. Probably only a few of y'all implemented this capability. Many years the Maximo Oil and Gas Industry Solution add-on was released because so many clients were looking for capabilities beyond the existing Maximo Safety module. After several releases IBM introduced additional capabilities the Oil and Gas add-on to support incident management / investigation, risk assessment, management of change (MOC), continuous improvement and organizational learning.
Now available in it's own add-on solution for Maximo; Maximo Health, Safety and Environment Manager provides enterprises with best practices for improving safety, reliability, and compliance with regulations. It's objective is to reduce overall risk in operating environments.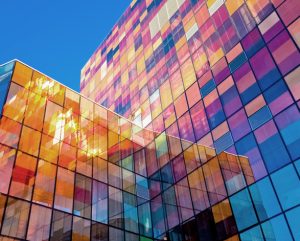 With some guidance, you can craft a data platform that is right for your organization's needs and gets the most return from your data capital.
This session will describe how an existing Maximo customer is using the applications and processes provided in Maximo HSE Manager in their day-to-day operations to identify risks/problem and implement action plans to remove/mitigate them.
The session is scheduled for July 14, 2017 @ 11-12PM EST.  The agenda for the session includes:
Overview of the Maximo Health, Safety and Environment Manager Add-On
Learn how PowerGen Trinidad is using Incidents, Investigations and MOCs, to identify issues, discover root causes and implement controlled change plans using Maximo HSE functionality
Your presenters are:
Ian Ramsingh Power Generation Company of Trinidad & Tobago Ltd
Operations & Maintenance Technology Specialist
Kyle Harding IBM Sr. Designer Architect
Analytics: Internet of Things (IoT)