Financial Statements – Balance Sheet, Income Statement, and Cash Flow Statement – are generated after completing the accounting period end close process. Proper design of Account hierarchy has always been the effective means of creating Balance Sheets and Income Statements.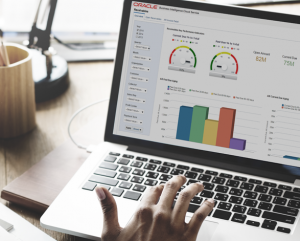 Explore key considerations, integrating the cloud with legacy applications and challenges of current cloud implementations.
In Oracle Financial Consolidation and Close Cloud Service (FCCS), Movement dimension was designed to facilitate the creation of Cash Flow Statement. Movement dimension members are appropriately grouped by Cash Flow sections: Operating Activities, Investing Activities, and Financing Activities. In addition, the FCCS_CashFlow hierarchy lays out the Cash Flow Statement design where more details and appropriate adjustments could be added. Each member of the FCCS_Movement hierarchy needs to be shared with FCCS_CashFlow.
Movement members are assigned to each line of data during the load process. For consistency and accuracy, Movement members can be mapped based on Accounts. For example, Account Receivable base accounts can be mapped to FCCS_Mvmts_AccountsReceivable. Changes in Accounts Receivable becomes part Cash Flow from Operations.
In addition to translation, elimination, and consolidation, FCCS has facilitated the creation of financial statements.