Are you still thinking about or have you heard about the End of Support announcement for previous versions of IBM Maximo (click here for more details) and are wondering what you'll get when you upgrade?
Register for this exciting webinar on the 28th of June at 11 AM EST…
During this webinar, Lisa & Kim will talk to you about the latest new features within IBM Maximo Asset Management v 7.6. This Enterprise Asset Management (EAM) solution is highly rated by multiple analysts as the undisputed leading EAM Solution on the market. These new features will help you operate your business assets with better performance and higher availability.
Some of the new capabilities in this release include:
– New capabilities for crew management
– Service addresses
– Support for mapping services enhance your asset's operational efficiency to a great degree.
– And many others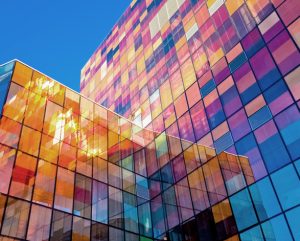 With some guidance, you can craft a data platform that is right for your organization's needs and gets the most return from your data capital.
Want to read more about the 7.5 to 7.6 upgrade and changes within? Click here and read pages 6-13 for what's new…
Join the presentation on the 28th of June at 11 AM EST to adopt all the new benefits from IBM Maximo for your assets and organization.
And now a little bragging on the speakers…
Lisa Stuckless is a senior member of the IBM Offering Management team. She has worked with the Maximo product line for over 14 years where her responsibilities include design and product strategy for multiple Industry Solutions and Add-ons.
Kim Woodbury is a senior member of the IBM Internet of Things Offering Management team. Kim has performed various roles working with the Maximo Asset Management portfolio including support, design and product management.