How many times have you encountered clients who asked that their consolidated financial statements be in more than one currency? FCCS has a built in solution to meet this request.
Currencies in FCCS have 2 major properties: Reporting Currency and Triangulation Currency. These properties play a major role in translation and consolidation.
Reporting Currency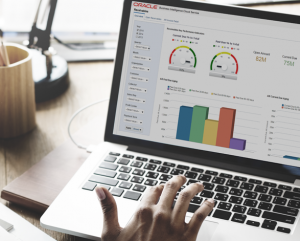 Explore key considerations, integrating the cloud with legacy applications and challenges of current cloud implementations.
For this discussion, let us assume that our client has subsidiaries that use the following currencies:
USD
EURO
GBP
MXP
CNY
Also, for discussion purposes, our client's top parent is in US, thus; our consolidated financial statements need to be in USD. However, there are 2 major parent entities located in Great Britain and in Germany. They both need their respective consolidated financial statements in GBP and EURO. Our top parent also wanted to see the consolidated financial statements in GBP and EURO.
In HFM we address this situation by either creating alternate hierarchies where the parents are assigned the Entity Currency they require (USD, GBP, or EURO) or by creating data grids used to translate their respective data in selected currencies.
In FCCS, we can assign more than one currency as a reporting currency. For example, we can designate USD, EURO, and GBP as Reporting currencies. MXP and CNY are simply input currencies.
Just like in HFM, all entities need to be assigned their respective Entity Currency. All currencies, Reporting Currencies and Input Currencies, may be assigned as an Entity Currency. In FCCS, there is no longer any need for a workaround to address multiple reporting currency needs. The designation of selected currencies as Reporting Currency takes care of this.
During translation, you define that you are translating to USD, EURO, or GBP. Consolidated financial statements become available in the translated currencies.