Oracle Enterprise Planning and Budgeting Cloud Service (EPBCS) can be used to address needs beyond financial planning and analysis. Typical use cases in other corporate functions are:
Sales: Sales and growth margins by customer, product line, and territory; collection and tracking of sales plans; price case modeling; compensation plans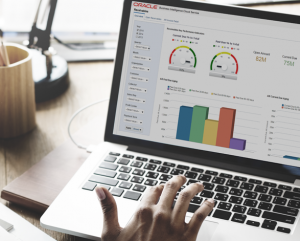 Explore key considerations, integrating the cloud with legacy applications and challenges of current cloud implementations.
HR: Employee-related expense planning, integration with benefits and payroll systems, what-if headcount modeling
Marketing: Competitive analysis, campaign modeling, industry bench marking, customer service metrics
Treasury and Tax: Strategic financial plans, M&A modeling, tax provisioning, supplemental data collection
Lines of business also can leverage the flexible modeling within Oracle EPBCS. For example, supply and demand planning or profitability analysis requires combining financial data with operational data (volumes, square footage, activities, capacities, time cards, etc.). The integrated cube architecture of EPBCS can deliver on these use cases in a single platform, driving added value and cost savings to the business.
In our new white paper, we take an in-depth look at EPBCS including the four business process modules, administration topics, and deployment considerations. If you're looking to get a head start on finance transformation, this white paper will answer many of your questions about moving to the cloud and illustrate why Oracle EPBCS is a significant differentiator for Oracle.