With Oracle Data Visualization Cloud Service, your business users can perform self-service analytics, spot patterns, trends, correlations, and construct visual data stories for greater insight into how your product, service, or organization is performing.
In this webinar, you will learn how easily users can explore their data in new and different ways through stunning visualizations automatically, promoting self-service discovery.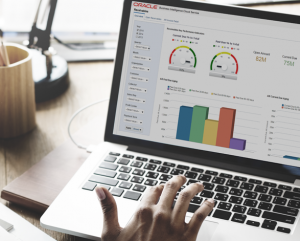 Explore key considerations, integrating the cloud with legacy applications and challenges of current cloud implementations.
Discussion will include:
In-depth review of Oracle Data Visualization Cloud Service
Connecting different data sets like HCM, ERP, Sales Cloud and more
Mobile and security
Demo taking a real-world business use case from end to end
Join us Tuesday, May 2nd for this complimentary webinar. We'd love to have you attend our live event, but if you're unable to make it, all registrants will receive links to the presentation materials and a recording of the on-demand webinar post-event.