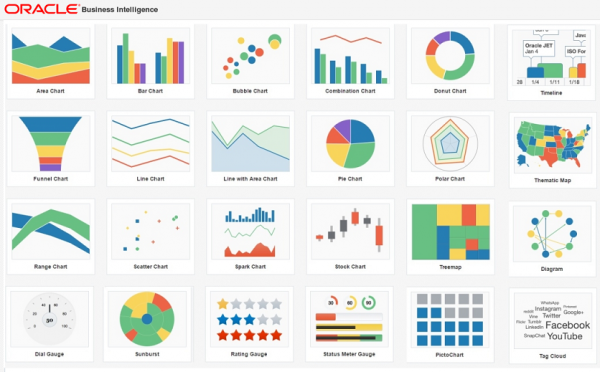 Oracle has recently introduced a new version of OBIEE 12c, 12.2.1.1 (not to be confused with the original 12.2.1.0) This is the first point release of the 12c platform and contains a host of changes.  The biggest changes are in the Data Visualization side of the house where the platform has seen significant functionality additions in 12.2.1.1, many of which were already released in Data Visualization Desktop, BICS and DVCS.
The OBIEE 12c Data Visualization documentation details all the changes.  What I've found most interesting is the following:
Ability to use the results from existing OBIEE reports in Oracle Data Visualization.
Ability to source data from external databases. My blog on DVD explains this further.
Users can upload data files up to 50MB in size (a significant improvement over the previous version)
Uploaded data can be modified in Oracle Data Visualization, including editing columns, creating new calculations and more. 
Color Schemes can be customized with an option to change for the entire dashboard on Canvas Settings -> Project Properties, or you can change individual visualizations using Menu -> Color -> Manage Color Assignments.
You can even add text boxes for users to annotate their data or provide comments to other users.
Finally, the new Presentation Mode hides the editor components and effectively allows you to embed a Data Visualization project into an OBIEE Dashboards, as projects can be made read-only which allows them to function much the same way as "classic" OBIEE dashboard reports.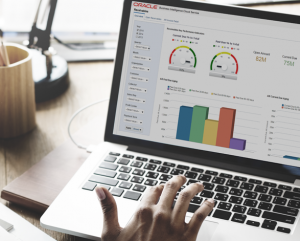 Explore key considerations, integrating the cloud with legacy applications and challenges of current cloud implementations.
All in all, this latest update essentially gives OBIEE 12c users a fully function thin client version of Oracle DVD yet allowing users to continue to be able to source data from OBIEE data sources. OBIEE 12c now gives users the best of both worlds with an enterprise level "single version of the truth" along with the self-service capabilities that can be found in other desktop focused data visualization products.
Please check back for more details about the latest OBIEE 12c release and other Oracle BI news.
References
12.2.1.1.0 Documentation: https://docs.oracle.com/middleware/12211/biee/docs.htm
Release Notes: https://docs.oracle.com/middleware/12211/biee/BIERN/toc.htm