Adoption of cloud computing and SaaS applications continues to increase as advances in technology address concerns with security, privacy and customization limitations.
The global SaaS market is projected to grow from $49B in 2015 to $67B in 2018, attaining a CAGR of 8.14% (Roundup of Cloud Computing Forecasts and Market Estimates, Forbes, Sept 27, 2015)
64% of Small & Medium Businesses (SMBs) are already using cloud-based apps, with average adoption being 3 apps
The CRM industry is at the forefront of cloud adoption, with over 50% of current worldwide CRM software spend in the cloud. Gartner predicts that 62% of CRM software will be delivered through the cloud by 2018. Within the CRM market space, Salesforce is the clear leader, with over 18% of the market share.
By now, the benefits of cloud computing are well publicized – cost savings through reduced infrastructure spend, decreased reliance on IT, increased flexibility and scalability with elastic resource allocation, and improved accessibility. For CRM applications, a cloud-based environment like Salesforce expands on these benefits to include:
Enhanced Productivity: Users can access the CRM system through a variety of devices, anywhere with an internet connection. This accessibility allows employees the ability to access customer information in the field, in real-time. Workflow and collaboration capabilities also dramatically improve productivity, by streamlining communication and expediting approval processes.
Informed Decisions: All account, opportunity and contact information is stored in a central location, presenting a clear customer profile. This information is also easily converted to reports, dashboards and sales forecasting to improve decision making across the enterprise.
CRM Data Challenges in the Cloud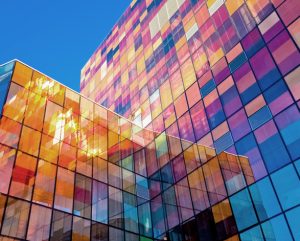 With some guidance, you can craft a data platform that is right for your organization's needs and gets the most return from your data capital.
Even as cloud adoption and popularity continues to rise, challenges exist with data quality and integration in a hybrid environment. "More than 64% of companies struggle with connecting, synchronizing, and relating data, applications and processes. This leads to cloud adoption challenges."
Data quality often takes a back seat to more urgent matters, but the importance and value of complete, accurate data should not be downplayed. Successful companies are learning to leverage internal and external data as strategic assets that drive intelligent business decisions. However, this approach requires a well-defined strategy for maintaining and collecting data to maximize quality and optimize value.  Poor data quality can impact your customers' perception of your business, your employees' abilities to efficiently complete tasks, and can lead to lost revenue opportunities or the inability for executives to make important business decisions.
This data management strategy extends to all enterprise platforms, including CRM systems, which house a wealth of valuable customer and transitional information. To get the most from a CRM platform like Salesforce, it's essential to integrate data sources from key applications such as ERP, accounts payable, and marketing automation systems.
Data integration is a challenge for many organizations, and a cloud-based environment adds a set of unique challenges. In order to effectively integrate data across cloud and on-premise sources, it's critical to implement a set of best practices for data quality, data integration, and CRM-instance consolidation, along with a set of tools that help automate many integration steps.
We've found that there are essential elements to any cloud-based data integration initiative:
If you'd like assistance with your cloud-based data strategy or architecture, we're here to help. We've created a 4-week quick start to get you on the right path with each of these components of cloud-based data integration and modernization. Download more info here: https://go.pardot.com/Cloud-Modernization-with-Informatica-Quick-Start