Saturday evening, at the start of IBM's Insight conference, Perficient was presented with the Worldwide Analytics Business Partner of the Year award. This award encompasses all solutions under IBM's Analytics software brands, including Business Analytics, Enterprise Content Management, Information Management, Big Data and Watson.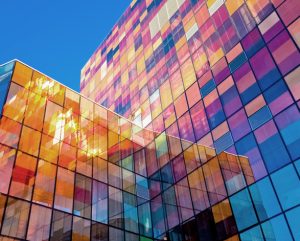 With some guidance, you can craft a data platform that is right for your organization's needs and gets the most return from your data capital.
We're thrilled that IBM continues to recognize our significant investment and expertise in Analytics solutions. Just last month, Perficient announced the acquisition of Market Street Solutions, a firm specializing in the development, implementation, integration and support of IBM Analytics. The addition of Market Street allowed Perficient to better serve our customers through expanded big data and analytics expertise and an increased geographic footprint in the southeastern U.S.
This is the second year in a row that Perficient has taken home a premier IBM partner award at Insight, winning the Worldwide Business Partner Excellence Award for Big Data and Analytics in 2014. Earlier this year Perficient also won the prestigious Beacon Award for an Outstanding Information Management Solution.
If you're attending IBM Insight, we hope to see you at the opening reception this evening and throughout the week. Stop by Perficient booth #751 to meet with the team and hear about our exciting award-winning solutions. We have a great line-up of activities planned during the conference and we encourage you to check out our events and sessions.