We recently discussed the ability to access previously visited adverse event cases very quickly in Oracle's safety and pharmacovigilance system, Argus Safety. For this post, we'll cover a feature that many of our clients love.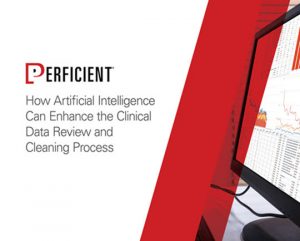 This guide analyzes how artificial intelligence – including machine learning – can be used by pharmaceutical and medical device companies to improve the clinical data review and cleansing process.
Argus Safety enables users to open multiple cases simultaneously, although it's not possible to view both of the cases at the same time (e.g., side-by-side). Instead, you can toggle between the various cases you have open and work in them that way. Similar to viewing older cases, jumping from case to case is done through the Active Cases menu. 
As with the other features we discussed thus far, this functionality can be a big time-saver.
Check back with us soon as we highlight field labels in Argus Safety. To read past posts in this series, click here.