Written by Paul Plakut
This is installment two of a multipart series on Sitecore 8 – A Modern Experience Manager. If you are wishing to start at the beginning of the series, please begin HERE.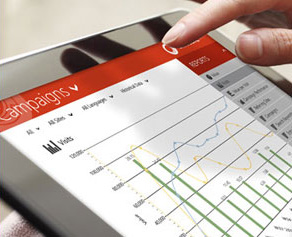 I left off with an explanation of Skynet; a sort of artificial marketing intelligence that learns user behavior. As promised, part two is FXM or Federated Experience Manager:

Federated Experience Manager – FMX
Imagine having access to Sitecore 8's functionality, experience management, and analytical tracking abilities on any site, non-Sitecore sites included. Well, that is exactly what the Sitecore Federated Experience Manager (FXM) enables marketers and technologists to do. FXM has existed in a number of different forms in past Sitecore versions. To no surprise, it has been known as the "CMS Anywhere Tool." Well, with Sitecore 8, it is all that, and a lot more. FXM enables the management of not only content, but experience, personalization, and analytics in any platform. The installation of FXM on a site is as simple as adding a JavaScript code snippet to the target site – similar to installing Google Analytics.
The application of FXM onto non-Sitecore sites will enable marketers to have a comprehensive picture of user behaviors and interactions across multiple websites. Those interactions can all be tracked and aggregated into one Sitecore instance; which can in turn leverage that information to present a much more meaningful user experience. That experience can also be remotely applied and specifically tailored – based on cross site user metrics – to fit the audience on any integrated site. In all, FXM allows marketers to unify the management of content, experience, and analytical tracking across an entire sphere of influence, into one consolidated Sitecore instance.
Coming up next: