Information Technology (IT) has come a long way from being a delivery organization to an organization part of business innovation strategy, though a lot has to change in the coming years. Depending on the industry and the company culture, IT organization will mostly fall in the operational spectrum and a lot of progressive ones are  gravitating towards innovation. Typically, IT maybe consulted on executing the strategic vision. It is not IT's role to lead the business strategy but data and information is another story.  IT is uniquely positioned to innovation in Information Management because of their knowledge in data, if they don't take up that challenge, business will look for outside innovation. Today's market place offers tools and technologies to business users and they are bypassing IT organizations if they are not ready for the information challenge. A good example will be business users trying out third-party services (cloud), self-service BI tools for slicing and dicing data, cutting down the development cycle. The only way IT can play strategic game is to get into the game.
It is almost impossible for IT not to pay attention to data and just bury their heads in keeping the lights on projects. So I took a stab at the types of products and technologies which is maturing in the last 5 years in the Data Management space. By any means this is not the complete list but it captures the essence.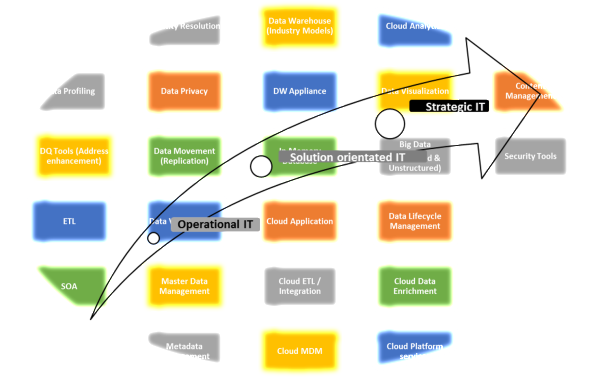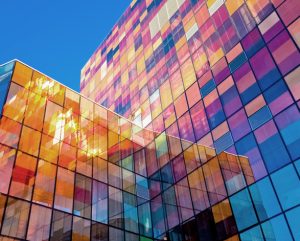 With some guidance, you can craft a data platform that is right for your organization's needs and gets the most return from your data capital.
Interesting phenomenon is many companies traditionally late to adopt data driven approach are using analytical tools as they become visually appealing and are at a price they can buy. Cloud adoption is another trend which is making the technology deployment and management without a huge IT bottleneck.
The question every IT organization, irrespective of company size, should ask is Are we ready to take on the strategic role in the enterprise? How well they can co-lead the business solution and not just implementing an application after the fact. Data Management is one area IT needs to take the lead in educating and leading innovation to solve business problems. Predictive analytics and Big Data is right on top with all the necessary supporting platforms including Data Quality, Master Data Management and Governance.
It will be interesting to know how many IT organizations leverage the Information Management opportunity.